Platform version: 8.26.0, 1.10.3
While chatbots and automation are our absolute focus, we understand the importance of fallbacks. Sometimes, humans just gotta get involved, y'a know?
For this release, we're bringing out a new and improved live chat area of the platform. Easier, nicer, more engaging; just a breeze to use really.
Let's dive in.
Live chat gets a facelift
Good news for all our live chat agents and managers out there: we got a meaty update for you.
The live chat area has been revamped to make it more user friendly and engaging. While the features themselves haven't changed much, it's a whole lot nicer and should make your agents more efficient.
The overview page has changed, with pending live chats now displayed on the left: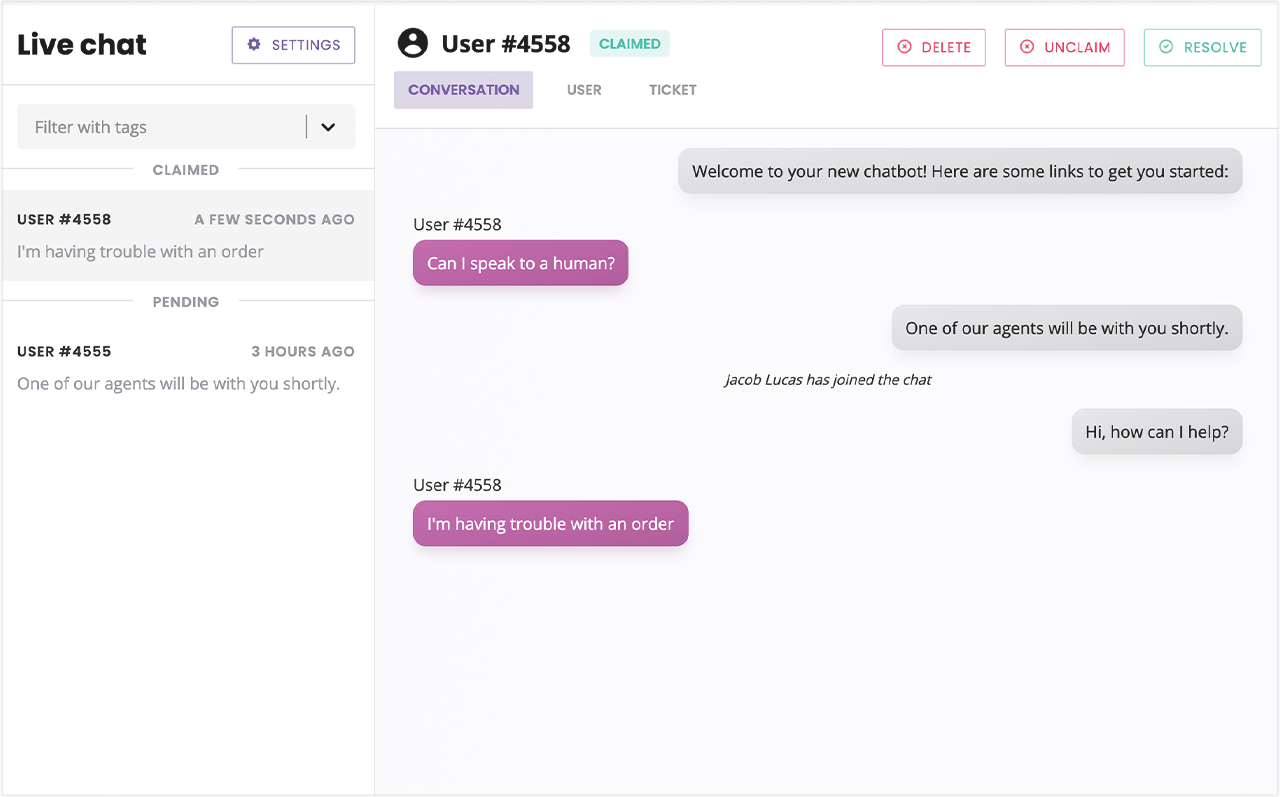 As new messages come through from your users, conversations highlight to show you the latest activity.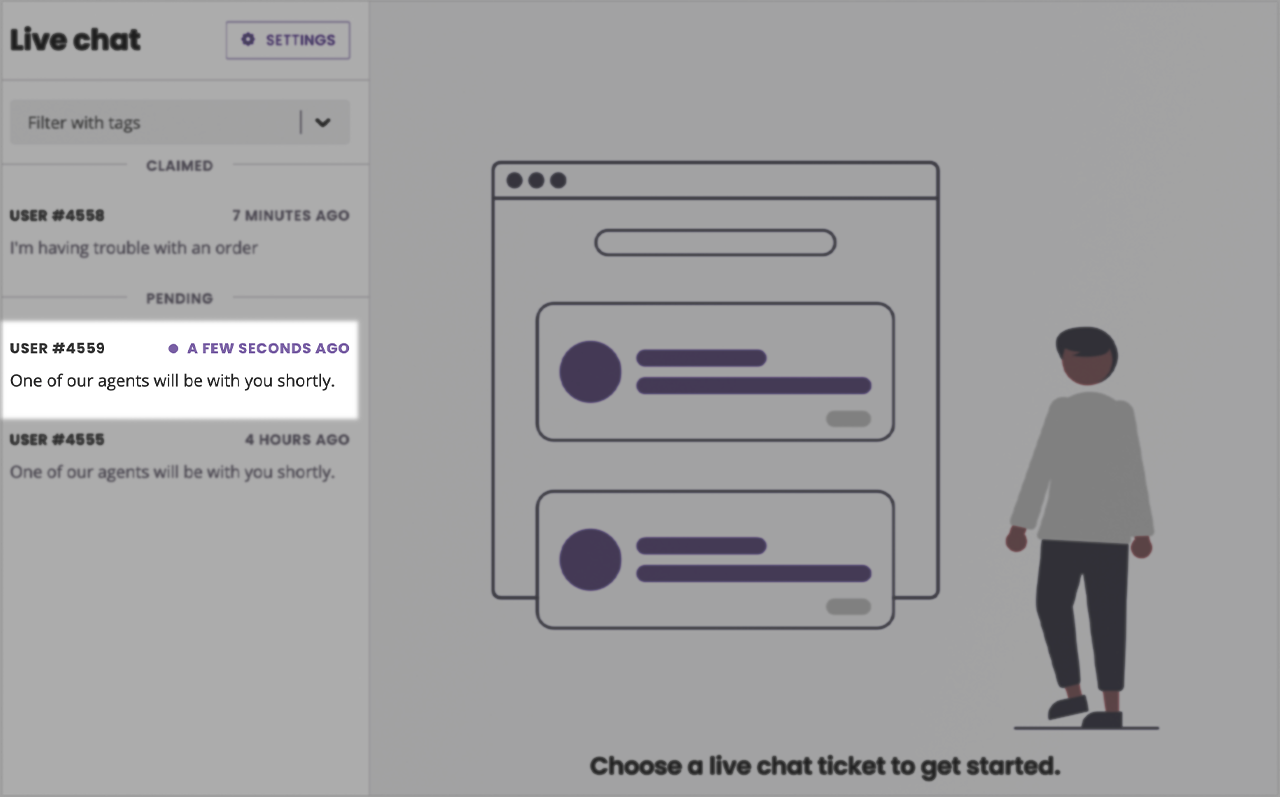 You can now filter live chats by tags, as well. Ideal to let individuals with specific skills pick up tickets they are uniquely qualified to answer.
We've also introduced a typing indicator that will show when the live chat user is typing.
Filing system: another facelift?
We enjoyed improving the live chat backend experience so much, we took on another challenge: the filing system.
Go to Settings → Files and see how things changed.
You can now filter files by tags, search them via name and/or descriptions, and, the cherry on top, it all looks a whole lot nicer.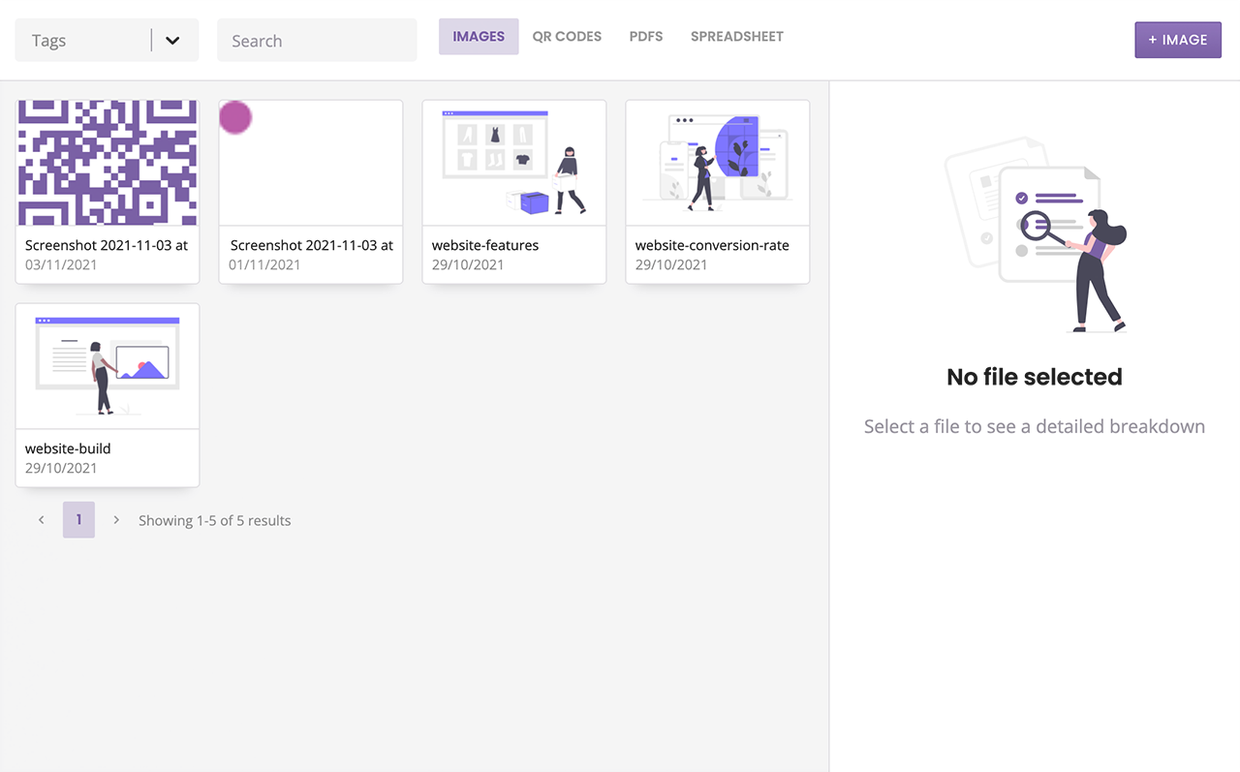 ---
Improvements
You can now name, tag, and delete files in the file explorer.

You can now bring QR codes inside your chatbot's copy (FAQs and conversation steps).

When a user manually ends their live chat interaction, agents now get an alert and a prompt to either delete the ticket or mark it as resolved.
---
Bug fixes
Various small bug fixes and performance improvements.