Platform version: 8.27.0, 1.10.5
We live in a global, interconnected world. That's why our chatbots can engage in over 60 different languages.
For this release, we've taken a look at the multi-lingual aspects of the chatbots and made everything that little bit better.
Or should we say Das bisschen besser, or perhaps Um pouco melhor, or even... actually, we'll stop there.
Multilingual power to the people
Your chatbot users can now change their preferred language in the settings area when talking to the chatbot.
This makes it easy for users to swap between languages as they please (particularly useful if a user chose the wrong language, or just wants to show off their multilingual skills).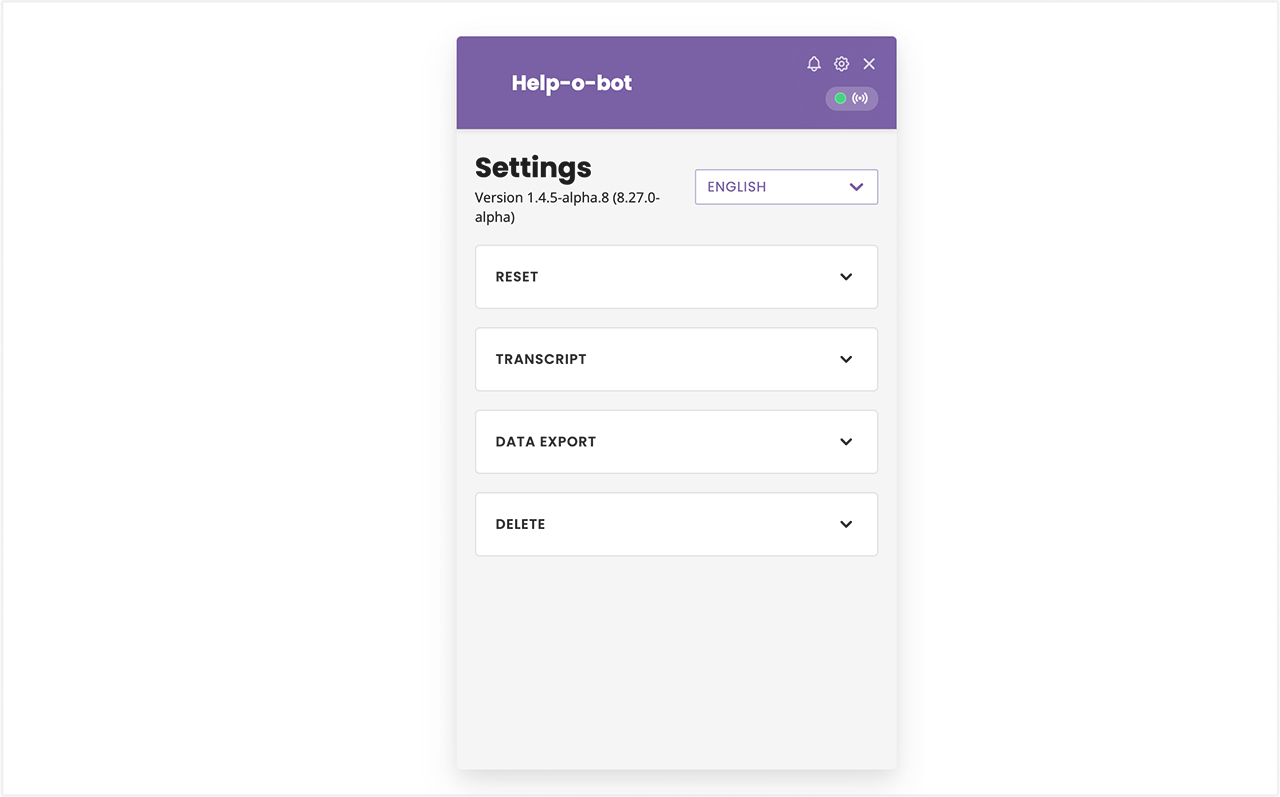 To turn this on, simply head over to Channels → Converse options and tick the box for languages in the settings area.
Every language, every word, every chatbot
Sometimes phrases and words don't have the same impact when translated to different languages.
Now, you customise the translations across every element of your chatbot.
You can customise the translations of your chatbot's name, hamburger menu items, chatbot banners, notifications, and more.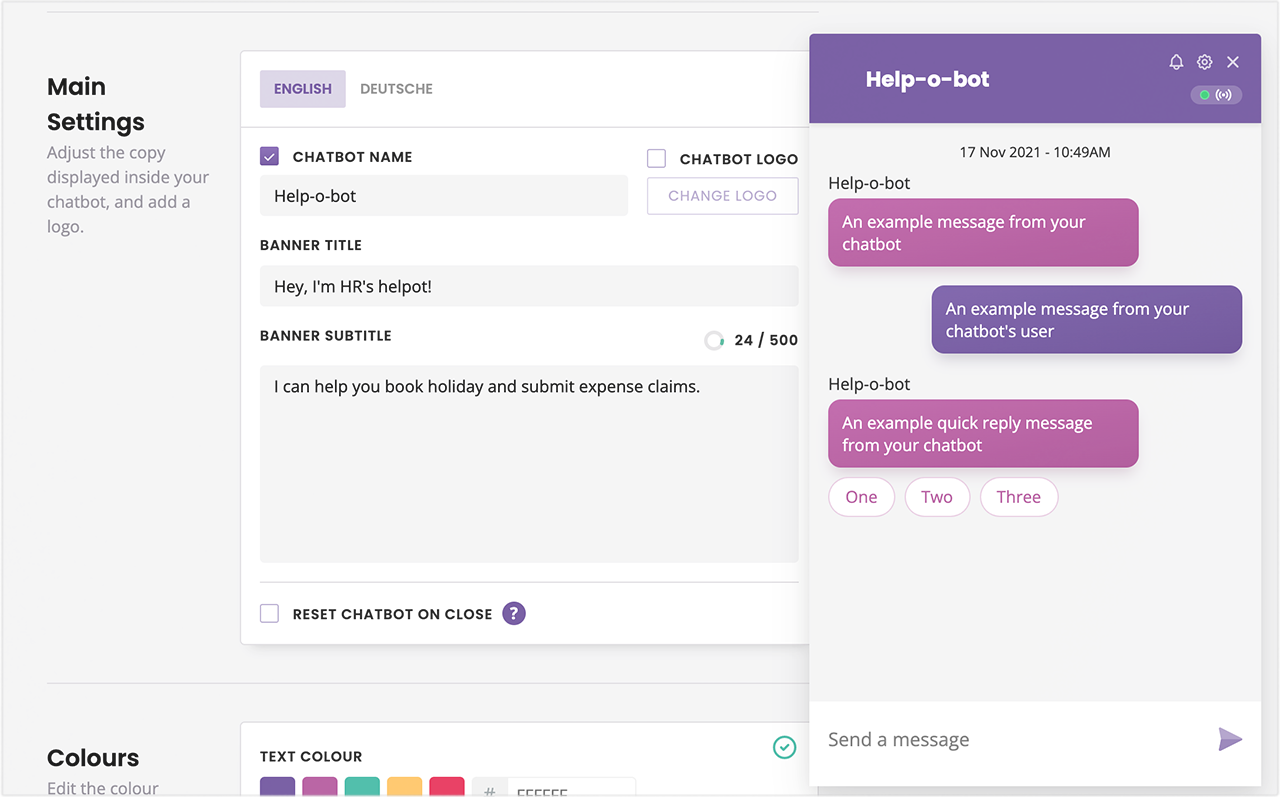 ---
Improvements
Built-in emails (such as the 'request a copy of your conversation transcript' emails) are now automatically translated to the user's preferred language.

Various meta information is now translated to the user's preferred language.

Improved the formatting of a few error messages to keep everything looking beautiful.
---
Bug fixes
Various small bug fixes and performance improvements.