Turn small talk on or off
Last updated: 18 August 2022
Small talk refers to the answers a chatbot has to messages like:
hi

how are you?

are you sad?

where do you work?
Within your platform, your chatbot can be taught to answer over 100 of these small talk messages.
By default, your chatbot's small talk is turned off.
Step 1: Turn small talk on
Because these interactions are not usually a core part of a chatbot's purpose, small talk can be turned on or off.
To turn it on, head to Knowledge → Small talk.
At the top right of the screen, click the Settings button.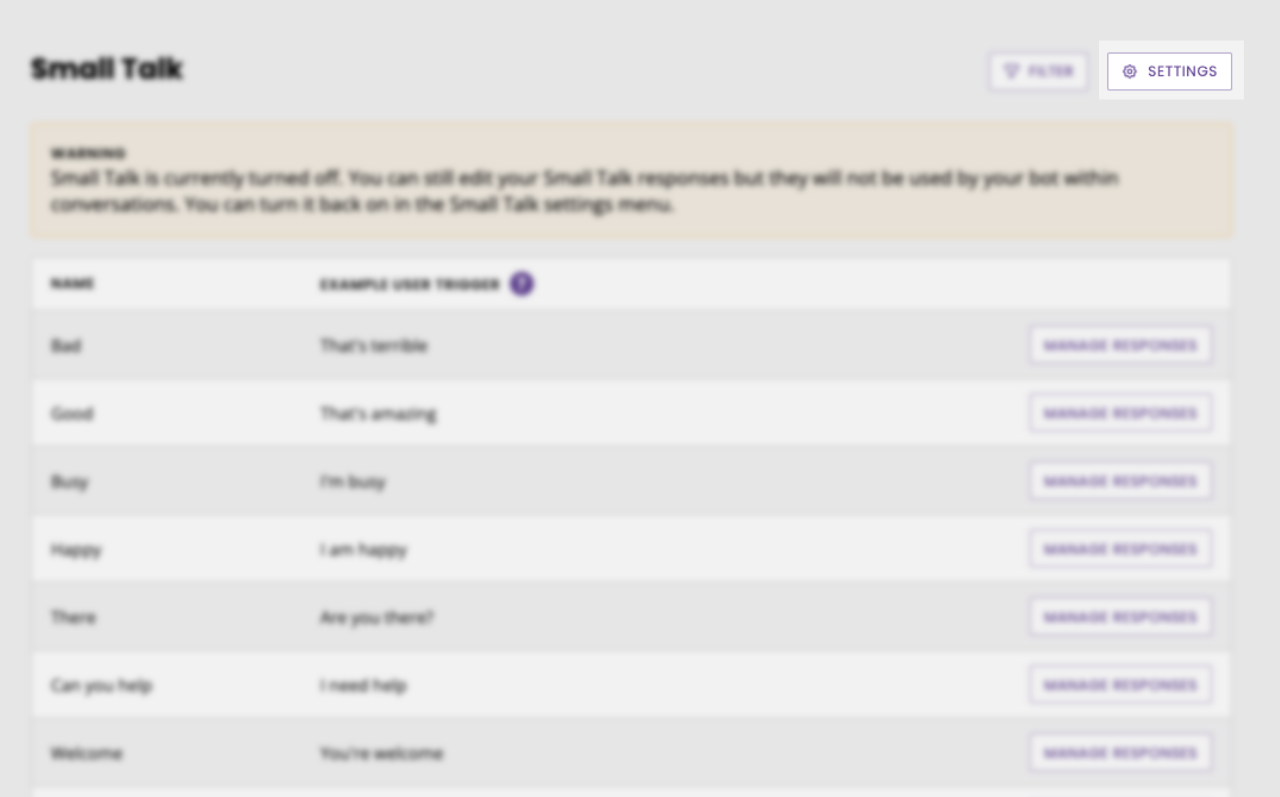 In the modal, tick the box to turn small talk on or off.
Step 2: Edit small talk responses
If you decide to turn small talk on, it might make sense to explore the pre-programmed responses your chatbot will send to the various messages. You may want to make them your own.
To edit a small talk response, click the Manage response button on its row.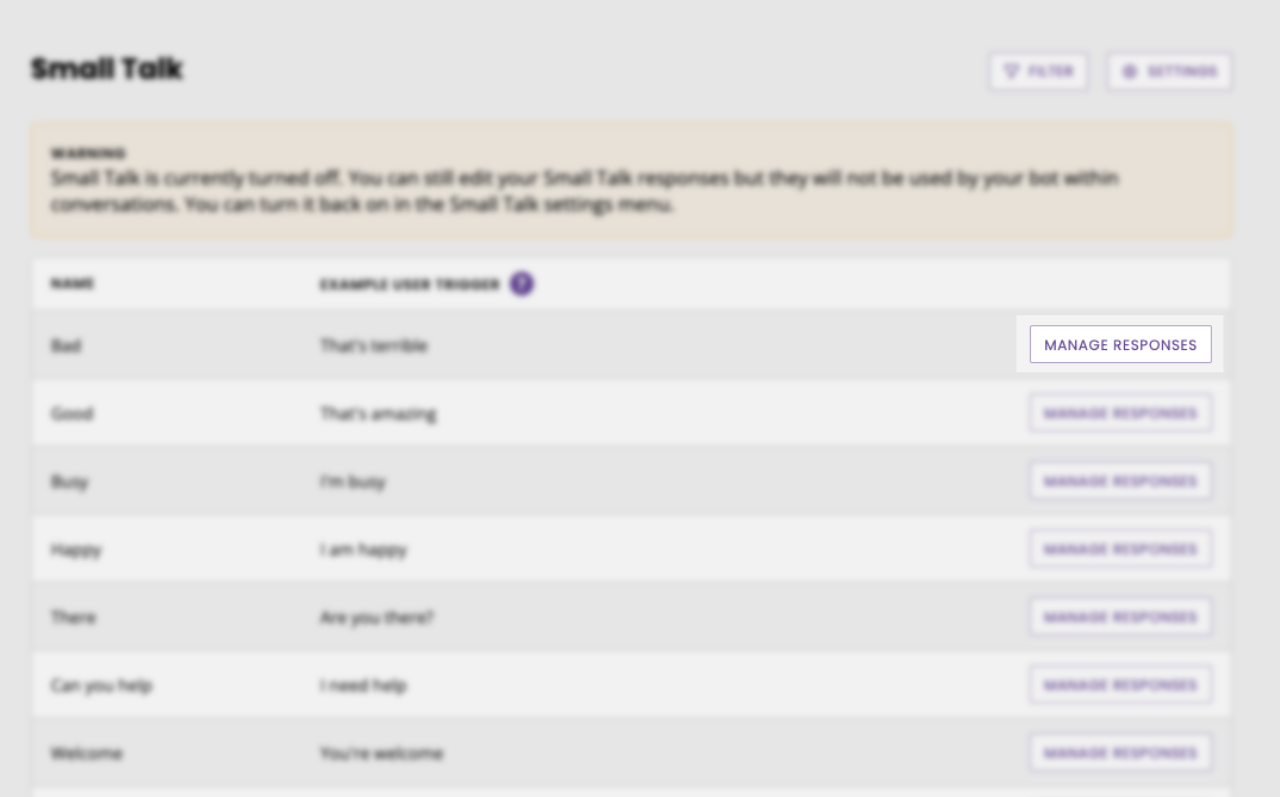 Step 3: Turn small talk off
On the same page (Knowledge → Small talk), click Settings and untick the box.