Allow chatbot users to delete their data
Last updated: 19 July 2021
Your platform collects various information from your users, as they interact with your chatbot. It is possible some users may want all personal record held by your platform deleted.
Whether you decide to give your users this option is up to you. If you decide to do so, these are the steps to follow.
Requesting the deletion of user data is only possible through our platform-owned channels: converse, embedded, and full page.
Step 1: Enable the deletion of data
Go to Engage → Channels.
Pick one of the platform-owned channels, such as Converse. Click Options.
Scroll down to the bottom of the page to find Settings page. Unfurl this accordion to reveal four settings you may turn on or off for your chatbot.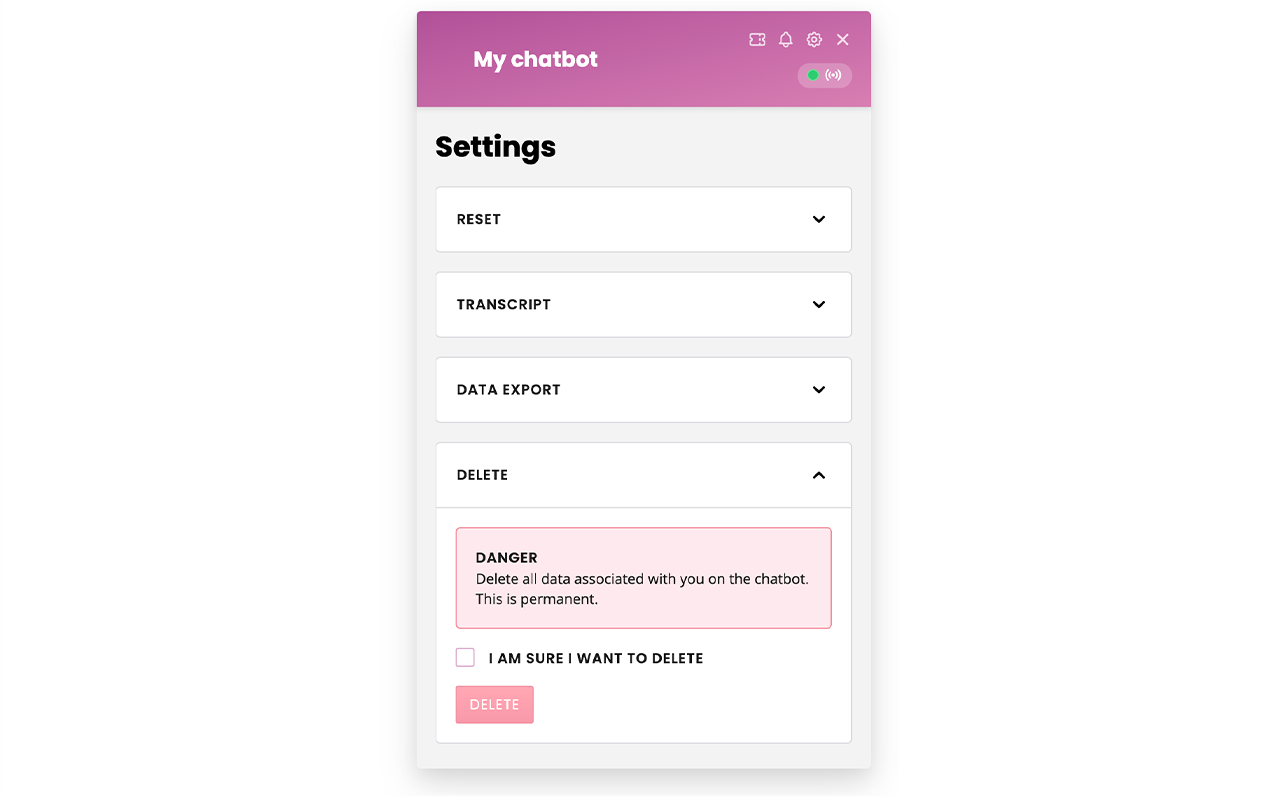 Flick the Delete setting to Show.
Hit Save.
Step 2: Test your new setting
As soon as you hit Save, the setting is available to your users.
To give it a test, go to your chatbot.
You will not be able to test this feature inside the Demo area, only through a live chatbot.
Click the cog icon in the top right corner. You should see your new delete setting.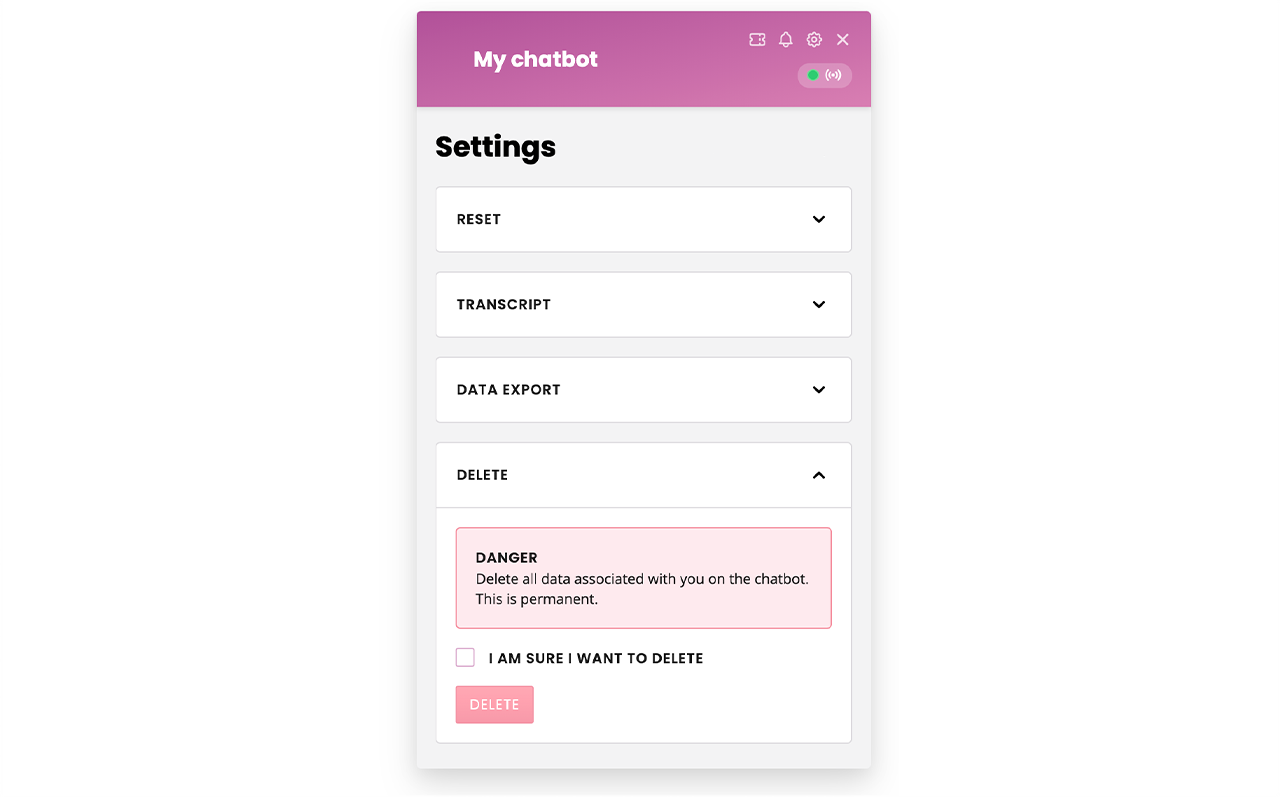 To delete their data, a chatbot user would simply have to click Delete. This action is final and permanent.
The delete setting is tied to the channel. This allows you to turn it on for, say, Converse but not the other channels.