Change your welcome message
Last updated: 02 May 2023
The welcome message is the first message a user will see when interacting with your chatbot. This message onboards users and informs users them of your chatbot's capabilities.
When you first log into the platform, your chatbot's welcome message is generic: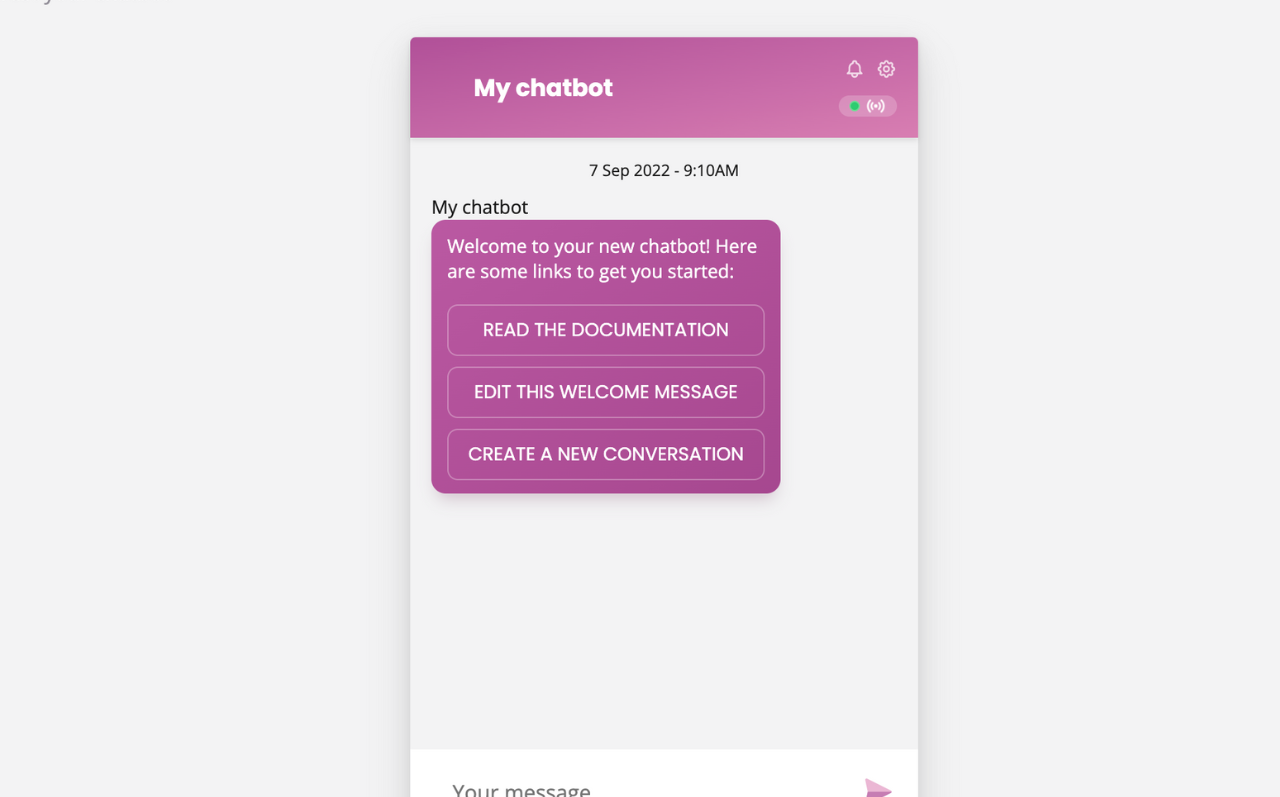 You will want to change this welcome message to something a little more relevant.
Change your welcome message
To edit your welcome message, navigate to Builder.
The default welcome message is in the conversation named Welcome to your chatbot.
Click View.
Customise the welcome message by clicking the three dots in the top right of the message step and clicking Edit response.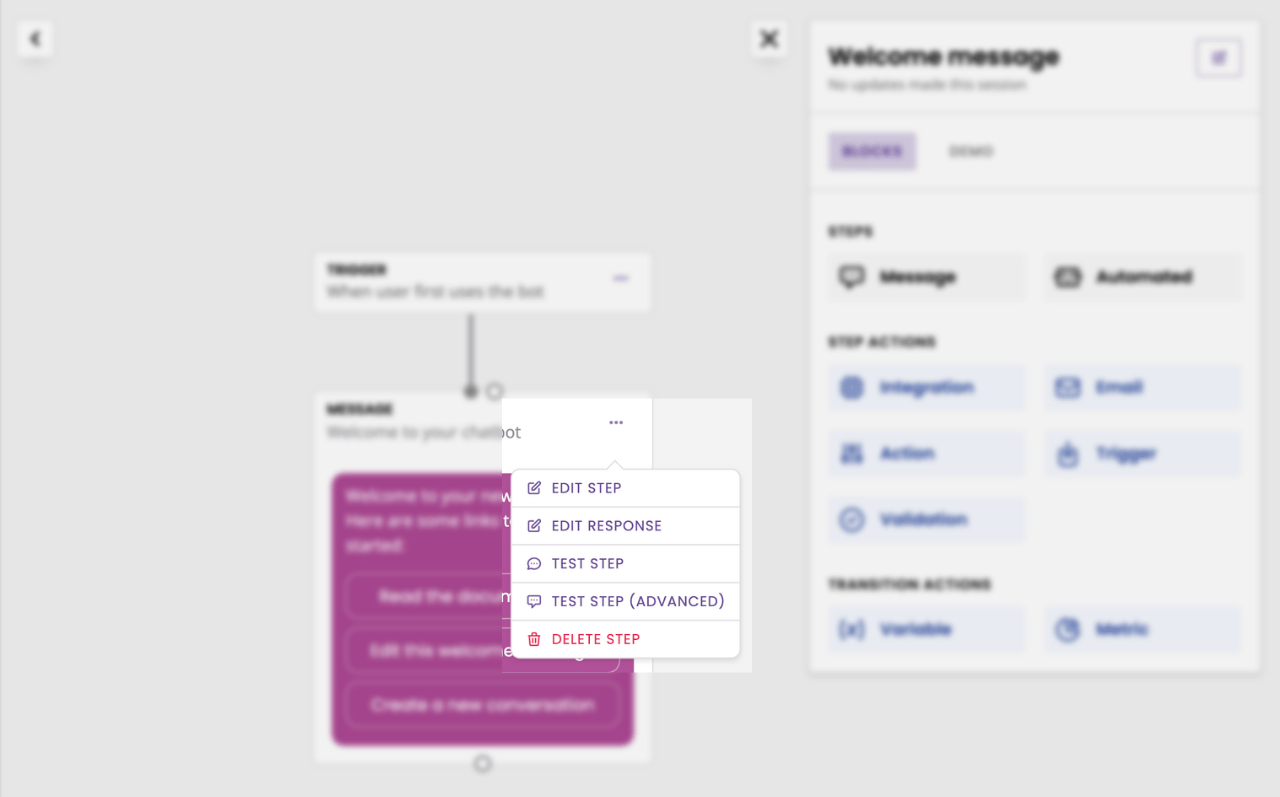 Here you can customise the text, message type and composer of your welcome message.
Message type refers to the type of content your chatbot will send such as a standard message, an image, a video, a carousel, and more.

Composer refers to the options the user has to respond, such as typing a message or using a calendar to select a date.

Message is the message's copy.
To start with, change the message type to Standard, leave the Composer as Message, and write a few words.
Once you are happy with your changes, click Save.
Head to Demo to see your new welcome message inside your chatbot.