Last updated: 04 December 2023
Step 1: Create your knowledge base
To manually create a knowledge base and its articles, head to Knowledge → Knowledge bases.
Click + New knowledge base. Give your new knowledge base a name. In the Type dropdown, select Manual.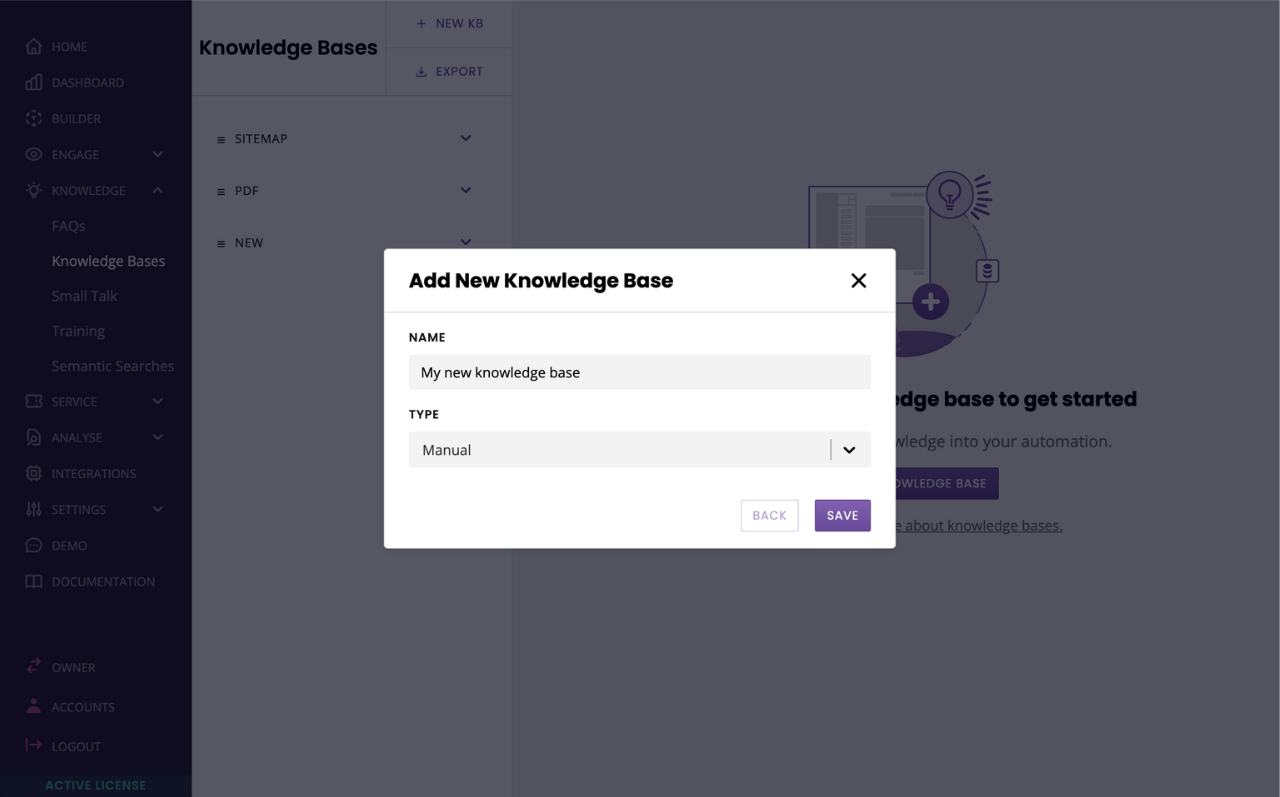 Hit Save.
Step 2: Create your articles
Once your new knowledge base is created, click on its name in the side panel.
To create an article, click + Create new section.