Create a knowledge base from a PDF
Last updated: 11 August 2021
Import PDF content straight inside your chatbot. The import will automatically extract all text from your PDF, making it available to your users.
The file size upload limit is 6MB. If your PDF is bigger than 6MB, it will not upload.
Import a PDF
Navigate to Knowledge → Knowledge bases and click +New at the top of the page.
Name your PDF.
Select PDF import from the Type drop-down.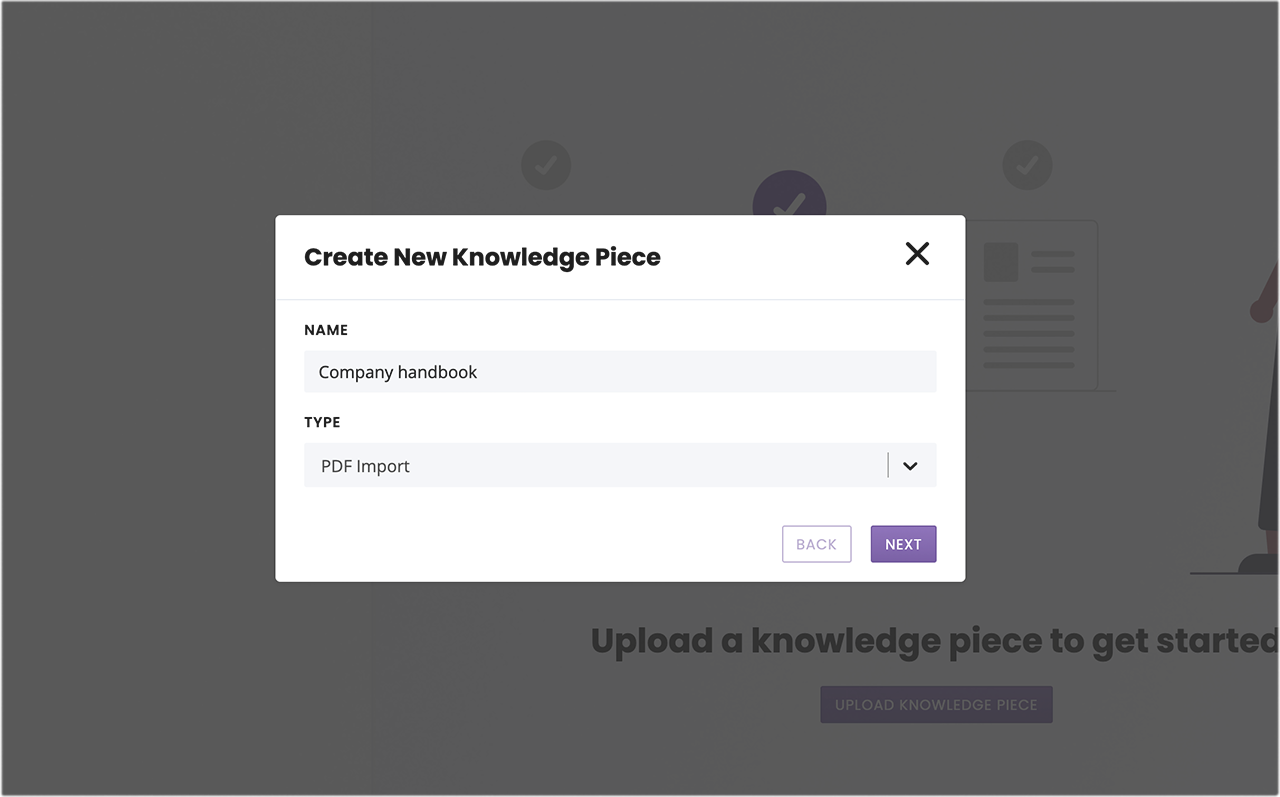 Click Select file and either choose from a pre-uploaded PDF or click Upload new PDF.
Click Save.
The PDF may take a few minutes to import.