Last updated: 16 March 2022
Our platform allows you to create trackable links, which you can display in a QR code.
Aside from this simple feature (more on that here), we also allow you to create vCard QR code. A vCard is is virtual business card. It can store information such as your website, your name, your phone number, and more.
As people scan your vCard, their phone will allow them to save this information into their address book.
Step 1: Create a valid vCard QR code
Go to Settings → Files.
At the top, pick QR codes, then + File.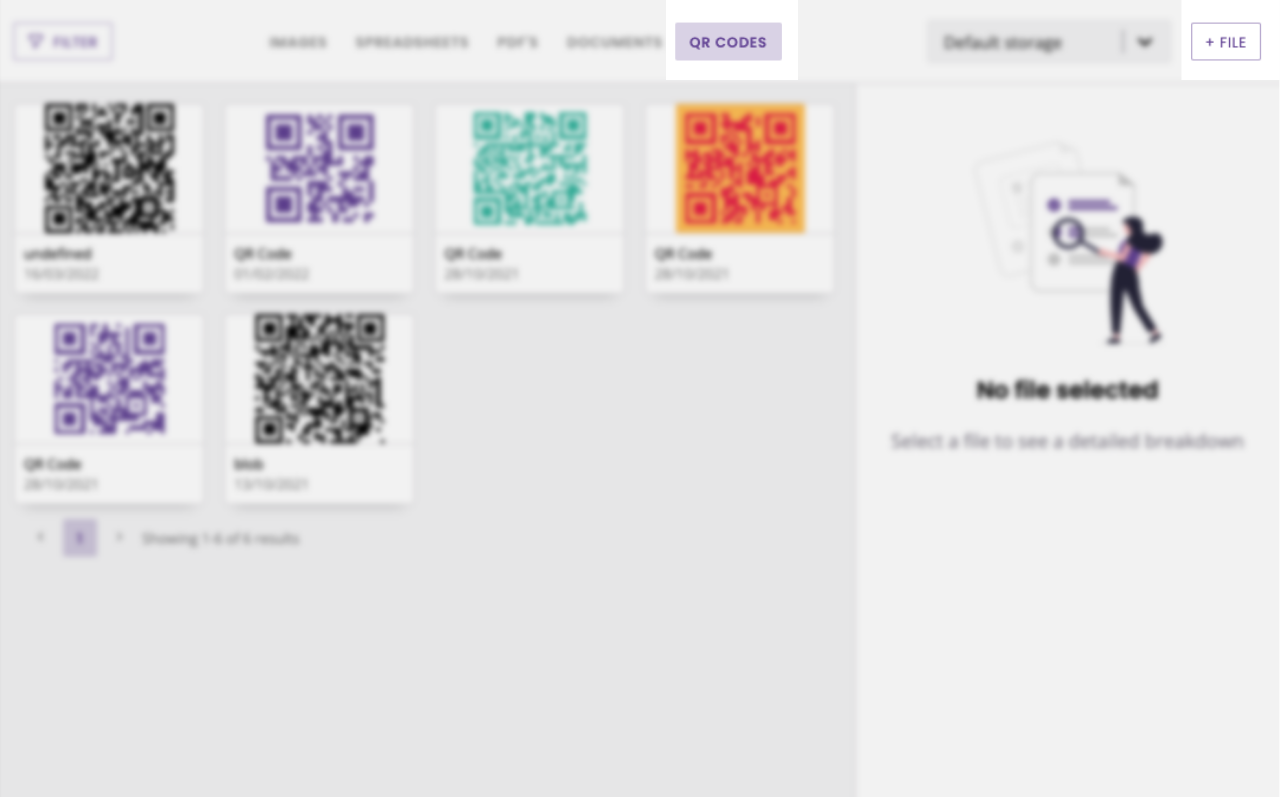 In the pop-up, enter the following information:
Data
Enter the information you would like your vCard to communicate to the person scanning it. This field supports the specific vCard data format.
To create your vCard code, use a vCard composer such as vcardmaker.com
There, you will see the information your vCard may contain such as your name, prefix, phone number, email address, physical address, and much more.
Enter information into every field you need, then scroll at the bottom of the page to see your vCard code.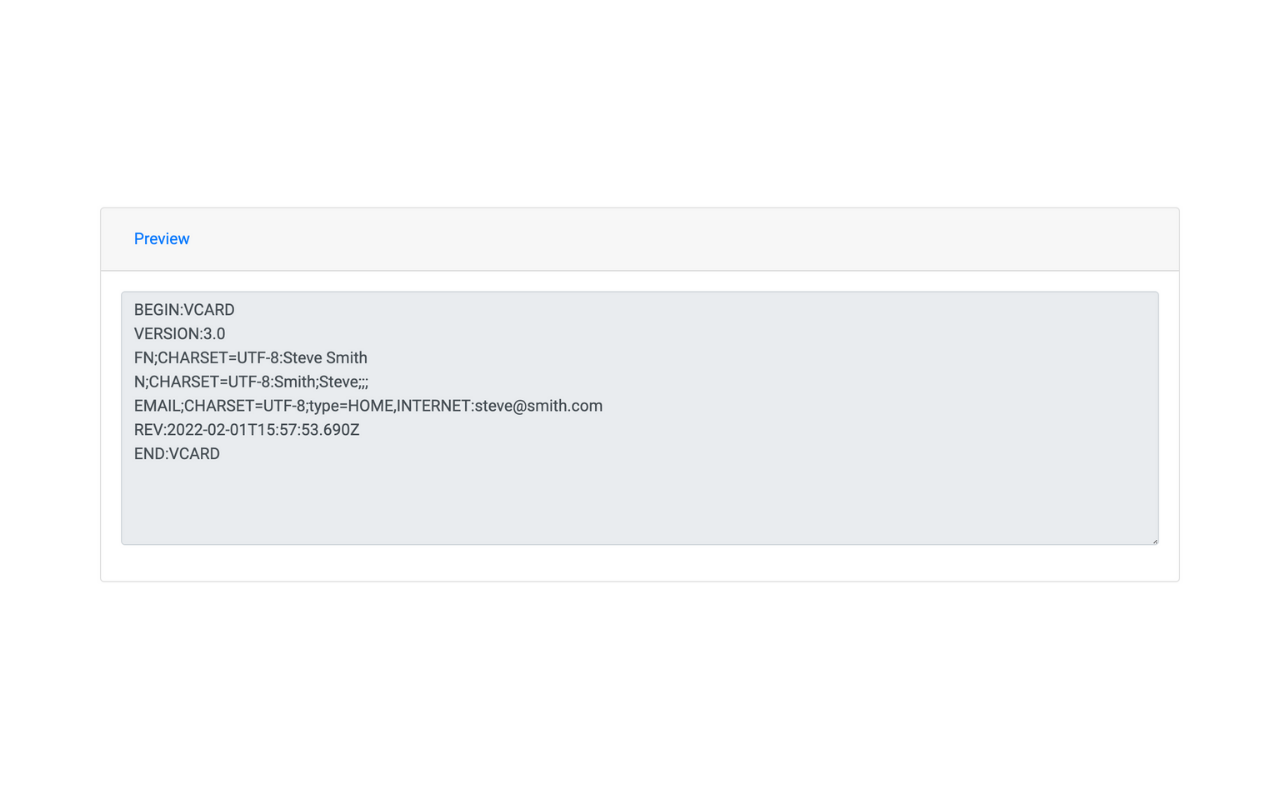 Great, all created! Now, copy it from there and paste it into your data field.
As you can see, your QR code is being created in real-time on your right.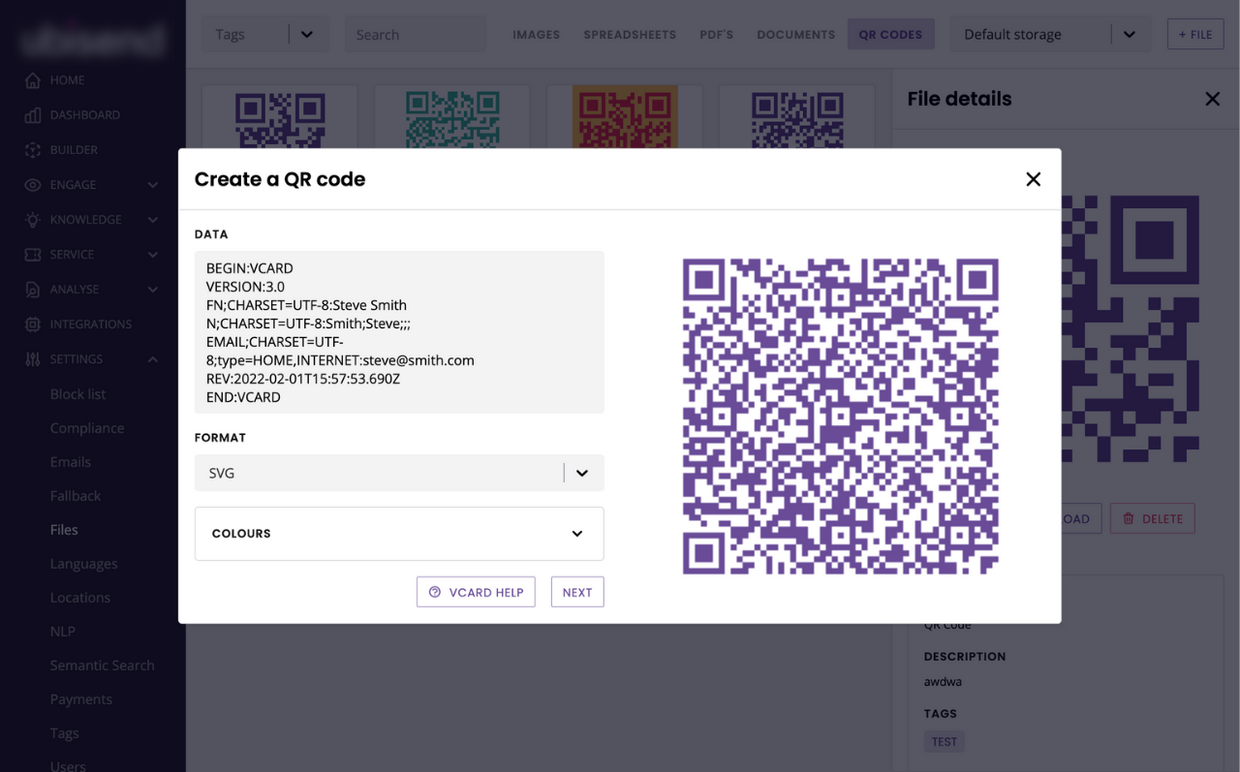 Format, the format of the file would like to export your vCard QR code into. If you are going to print them onto physical objects, it's usually best to use SVG.
You may also pick JPG, PNG, and WebP.
Colours, the foreground and the background colour for your vCard QR code. Play around with the colours (or choose your exact brand with the HEX code).
All done? Click Next.
Step 2: Publish your vCard QR code
To wrap up, give your vCard a name, a description, and a tag.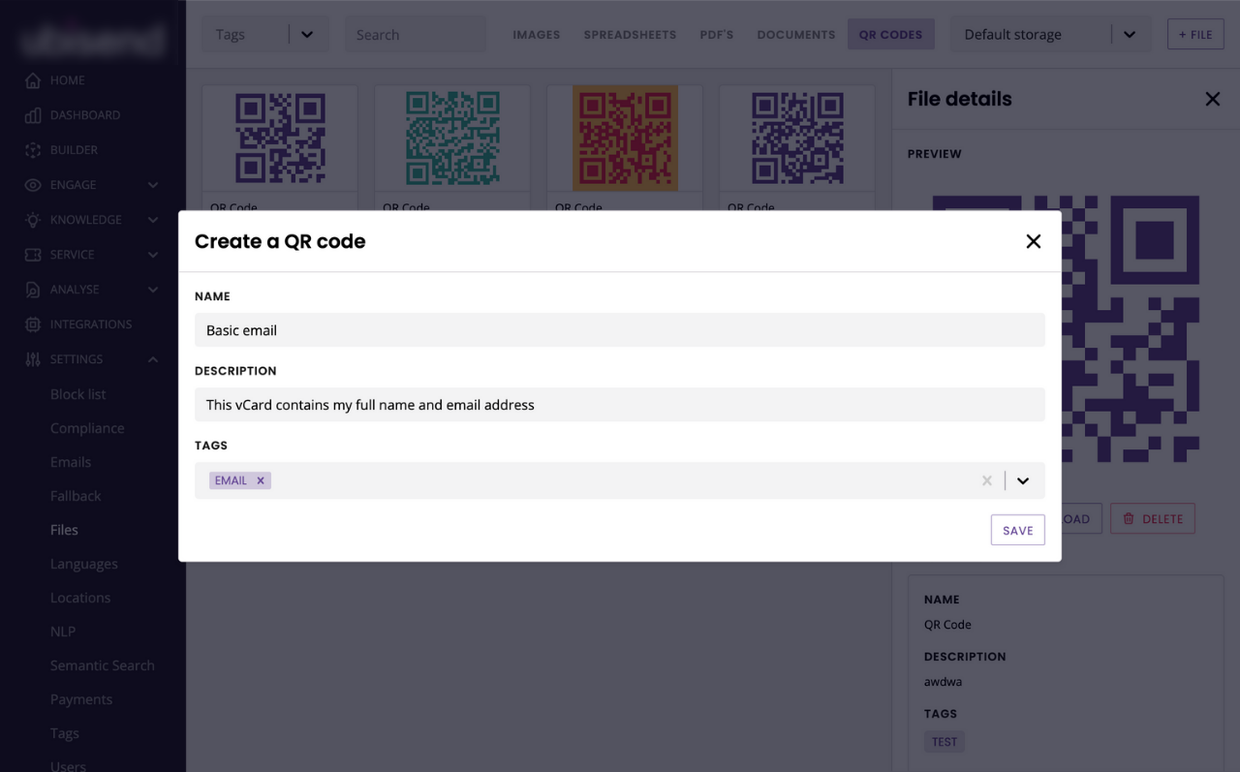 Those are there for internal purposes only. They will not appear as part of your vCard scan and will never be seen by your users.
Hit Save.
Your brand new vCard is now available in your storage.