Customise your chatbot's avatars
Last updated: 07 June 2023
Chatbot avatars can give add a touch of personality. They are completely optional.
Avatars are the small icon that appears to the left of a message.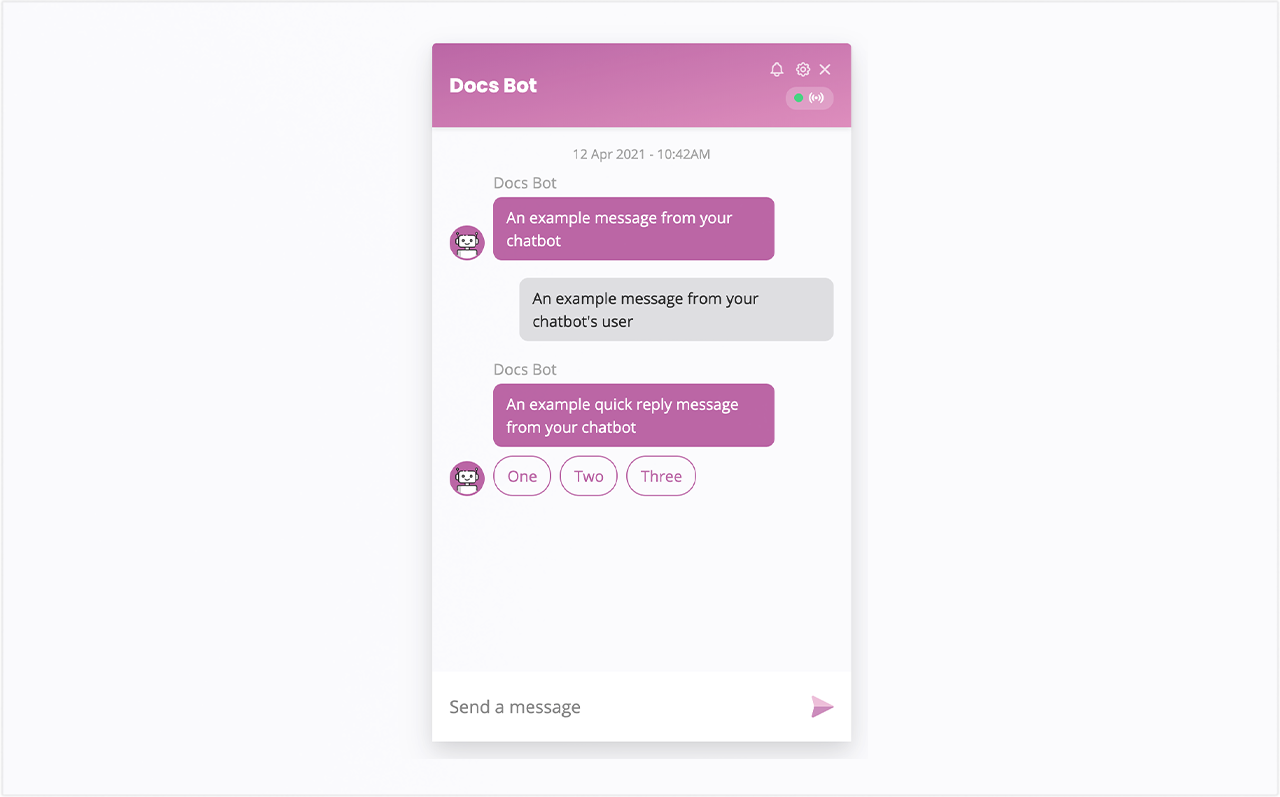 Avatars also allow you to clearly distinguish chatbot and live chat agents.
Step 1: Turn avatars on
Avatars are only available in the Converse widget.
Go to Engage → Channels. Find Converse and click Options.
Scroll to Avatars.
Tick the Show Avatars box.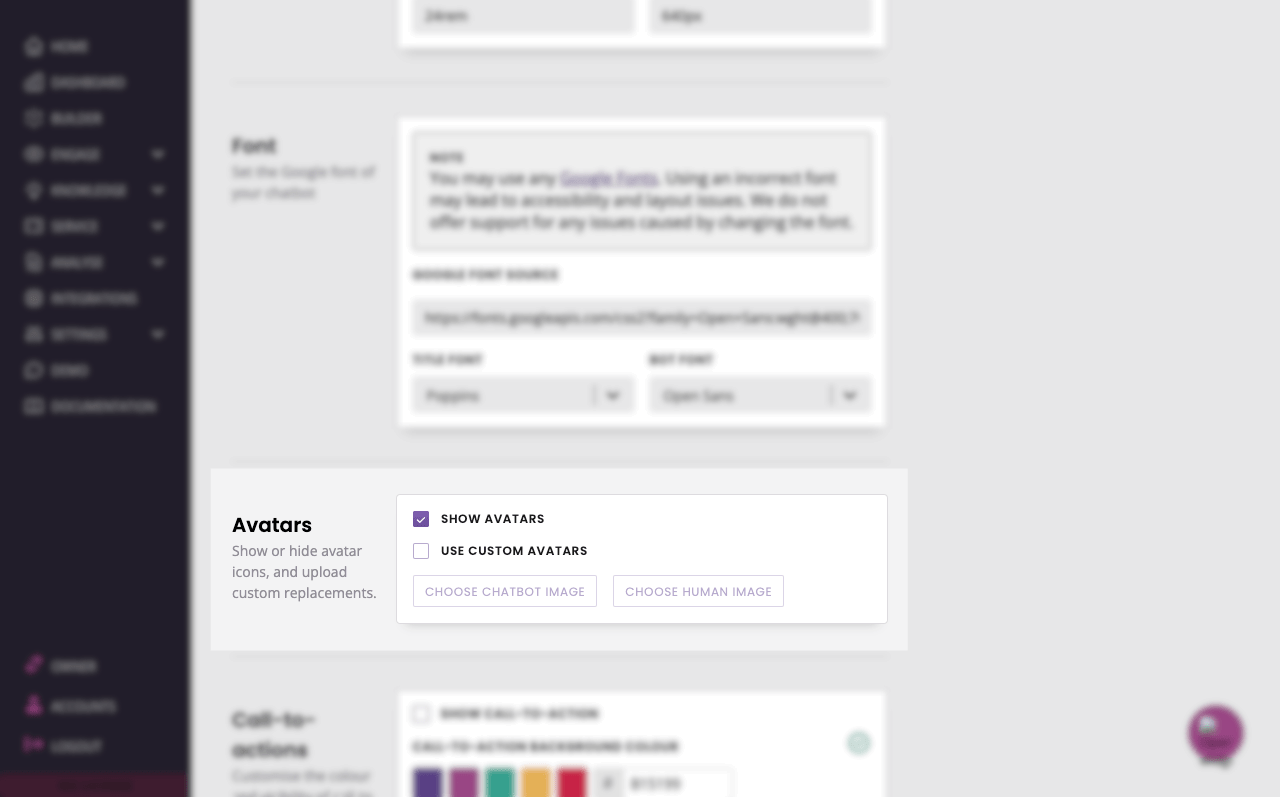 Step 2: Upload custom avatars
On the same page, tick Use custom avatars.
Click on Choose chatbot image and Choose human image to upload your own avatars. The Chatbot image will display when the chatbot is talking. The Human image will display when a live chat agent is talking.
The recommended avatar file dimensions are 64px by 64px and saved as a PNG.
Hit Save.