Last updated: 16 May 2022
Live chat is often an integral part of the conversational experience. Through your chatbot platform, you can enable live chat at specific days and times; or completely disable it.
Step 1: Enable live chat
To enable live chat, head to Service → Live chat.
In the top right of the screen, click Settings.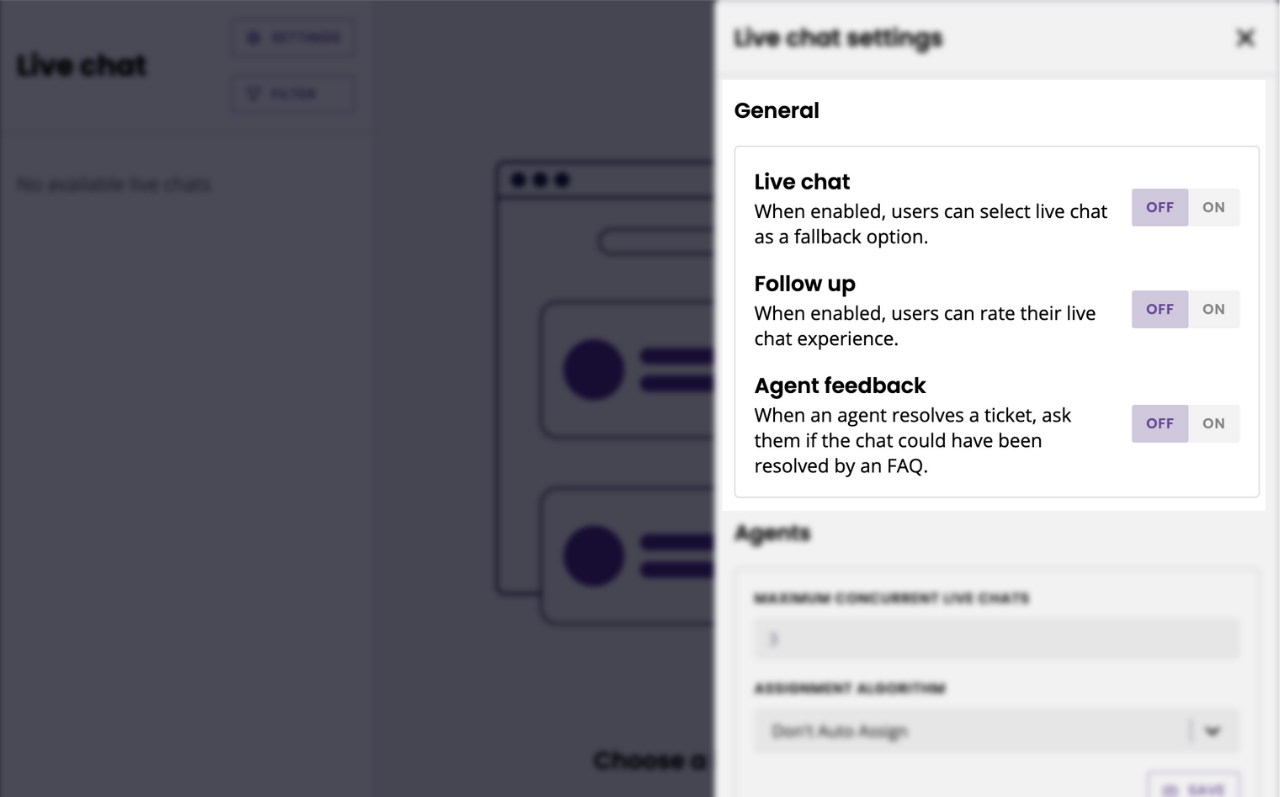 There are three general settings:
Live chat: enable or disable live chat.

Follow up: when enabled, your chatbot will automatically ask for a user's feedback after a live chat interaction with one of your agents. Perfect to track your team's performance.

Agent feedback: when enabled, every time a live chat agent closes a ticket they will be asked if this enquiry should be turned into an FAQ.
Step 2: Set up working hours
By default, new agent working hours are not set. To set up working hours, make sure live chat is enabled (as above).
In the Active Hours panel, add as many rows as you need. Use the dropdown to pick a day and a starting hour, then the one next to it to pick a day and an ending hour.
Working hours are set in your local time, which you can see in the top right of the table.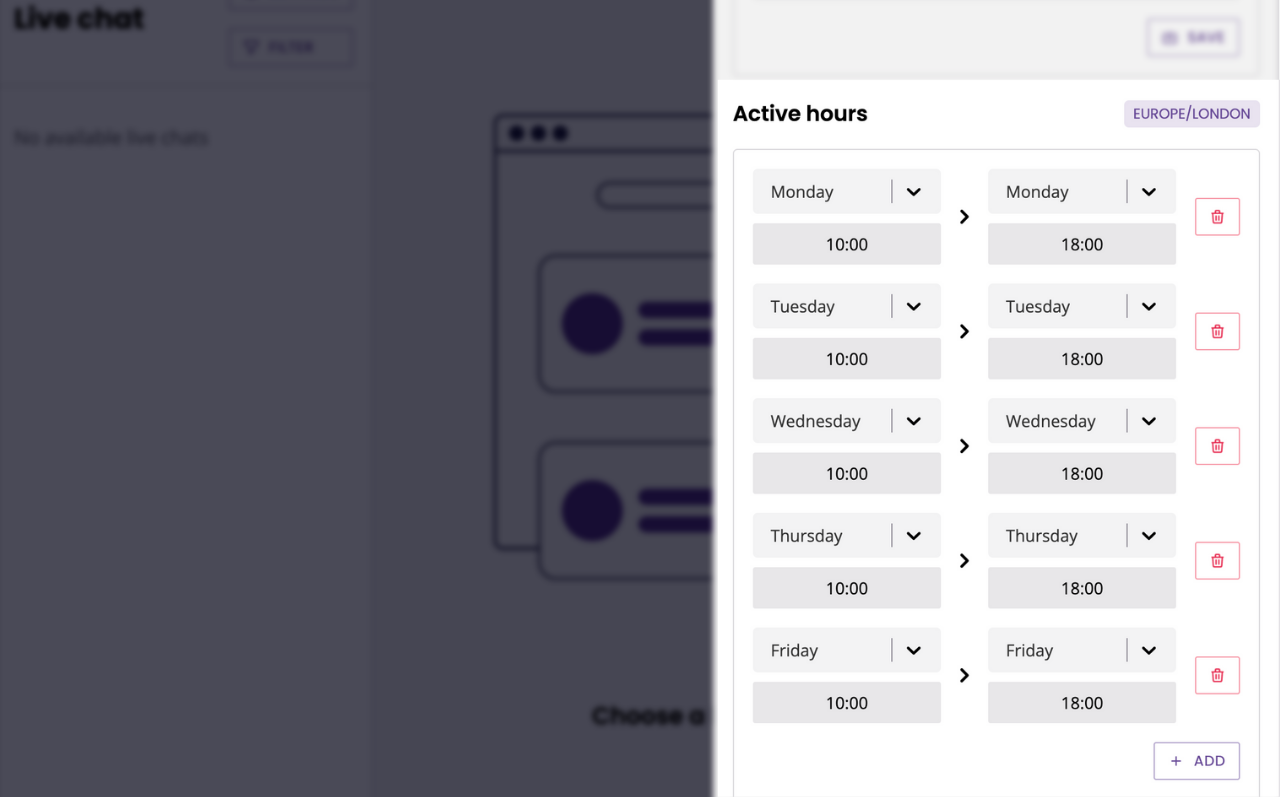 What happens when live chat is disabled (or out of hours)?
If live chat is disabled, your chatbot will revert to the simple human fallback feature. This feature, by default, takes information from the user and sends an email to your platform owner.