Last updated: 16 March 2022
Keep a local copy of your chatbot's FAQs, including all training and responses.
Step 1: Export your FAQs
Head to Knowledge → FAQs.
At the top right of the page, between Follow up and Add FAQ, click the button that says Export FAQs.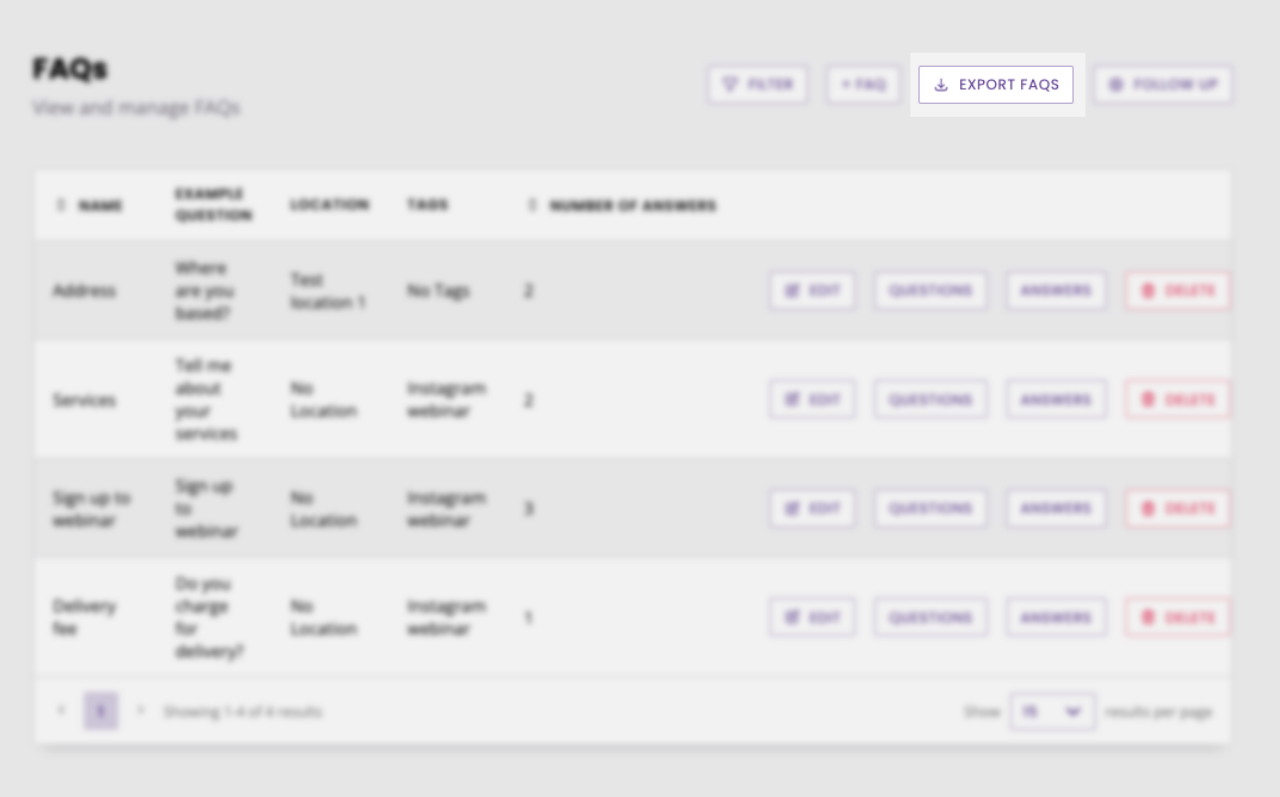 You will be asked to confirm your action. The export will be sent to the email address associated to your platform account.
Step 2: Read your export
You should have received an email containing a button to download your FAQ export.
Your export is a .CSV file. You will need Excel (or comparable alternative software) to open it. The file contains information in the following format:
Column A: FAQ name

Column B: All utterances trained to an FAQ (one per row)

Column C: The answer to the FAQ

Column D: The location the FAQ is tied to (if applicable)