Overview of the knowledge bases
Last updated: 13 February 2023
Your chatbot's knowledge is a single location where you can create or import knowledge bases of content. Your chatbot can resurface this content within conversations and messages.
There are three ways of creating a knowledge base:
Importing a PDF: The platform will automatically extract all text content out of the PDF.

Importing a sitemap: The platform will crawl the sitemap and import the content of every page it finds.

Manual: You manually create the knowledge base and write its articles.
To find your chatbot's knowledge base, go to Knowledge → Knowledge Bases using the left-hand side menu.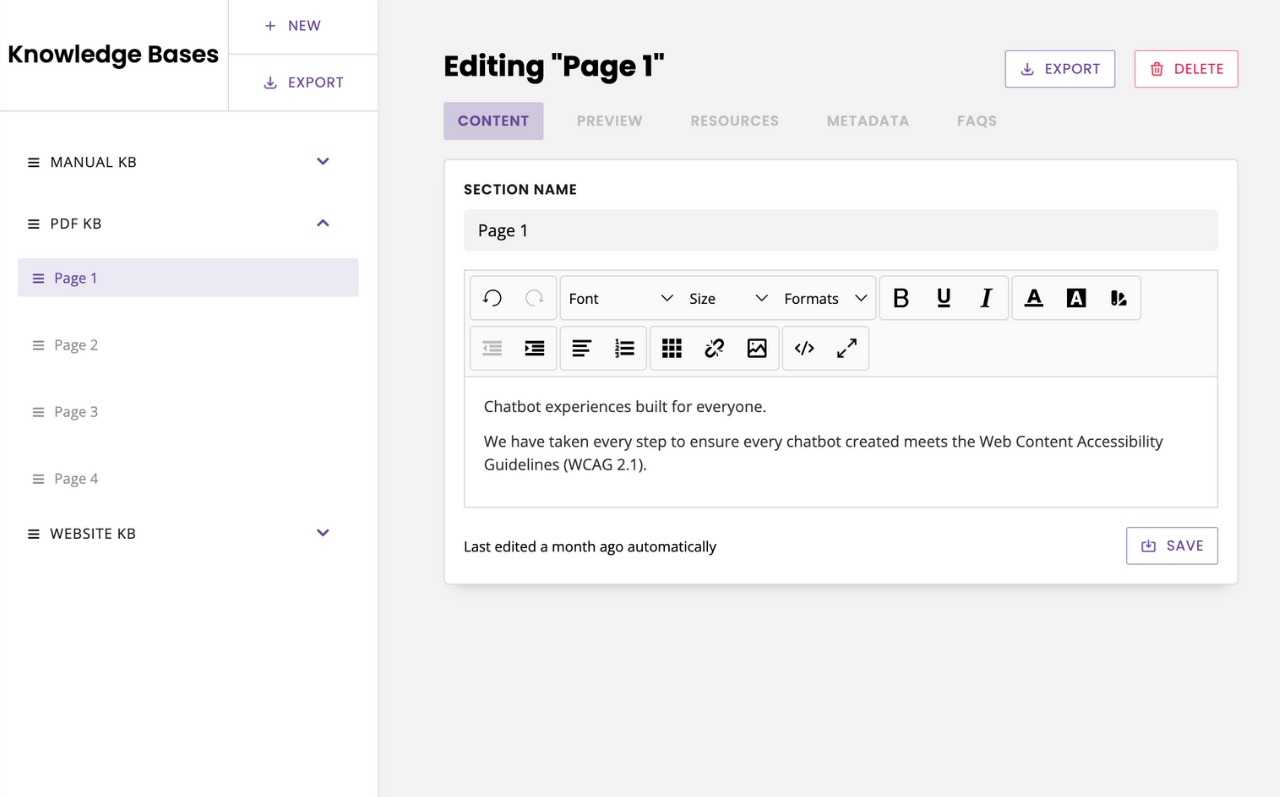 Knowledge overview
Utilising the knowledge area allows you to share in-depth (sometimes longer) information with your users, such as thorough guides from your website.
Most importantly, using knowledge bases prevents your users from ever having to leave the chat window. Your chatbot will provide relevant snippets from a PDF or your website, all within the widget.
Importing content into a knowledge base saves you from re-creating the information in the form of a chatbot conversation.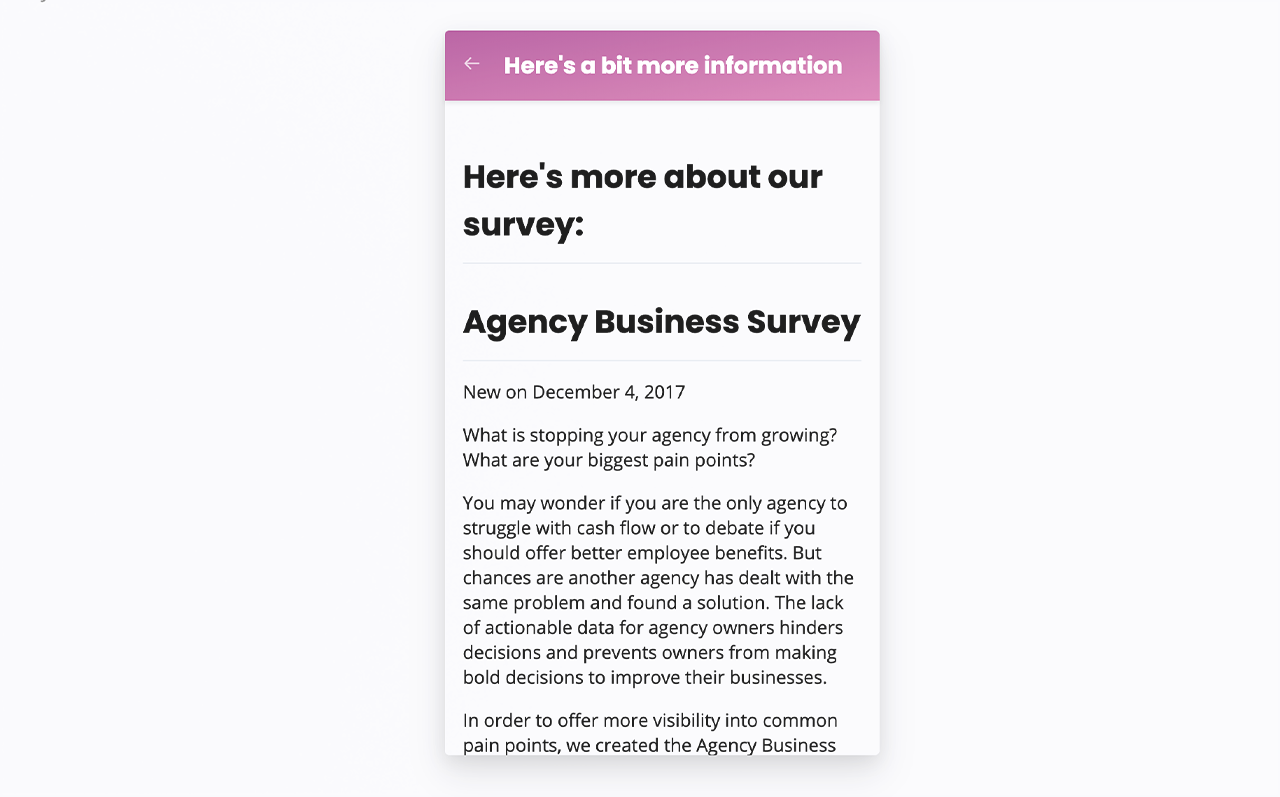 Create your knowledge base(s)
Full details on creating knowledge bases can be found using the left-hand navigation.
Import PDF content
Simply upload a PDF and name your PDF. The entire PDF will be placed within the knowledge base and you can navigate through page by page.
Import website content
To import website content, you have to supply your website sitemap. The platform will then crawl the site and pull through all content found within the sitemap.
After a website sitemap has been imported, your chatbot will regularly check the website to ensure the content remains up to date.
How regularly your chatbot crawls a site for up to date information can be set using the When to refresh content dropdown.
Create manually
To manually create a knowledge base, select the Manual import type. You will then be able to manually add articles to your newly created knowledge base.
Edit content within the knowledge base
You can manually update content within your knowledge using the WYSIWYG editor.
The knowledge base utilises a revision system for content updates. After changing the content, the new version is submitted for revision. Admins can then approve, deny and tweak content revisions.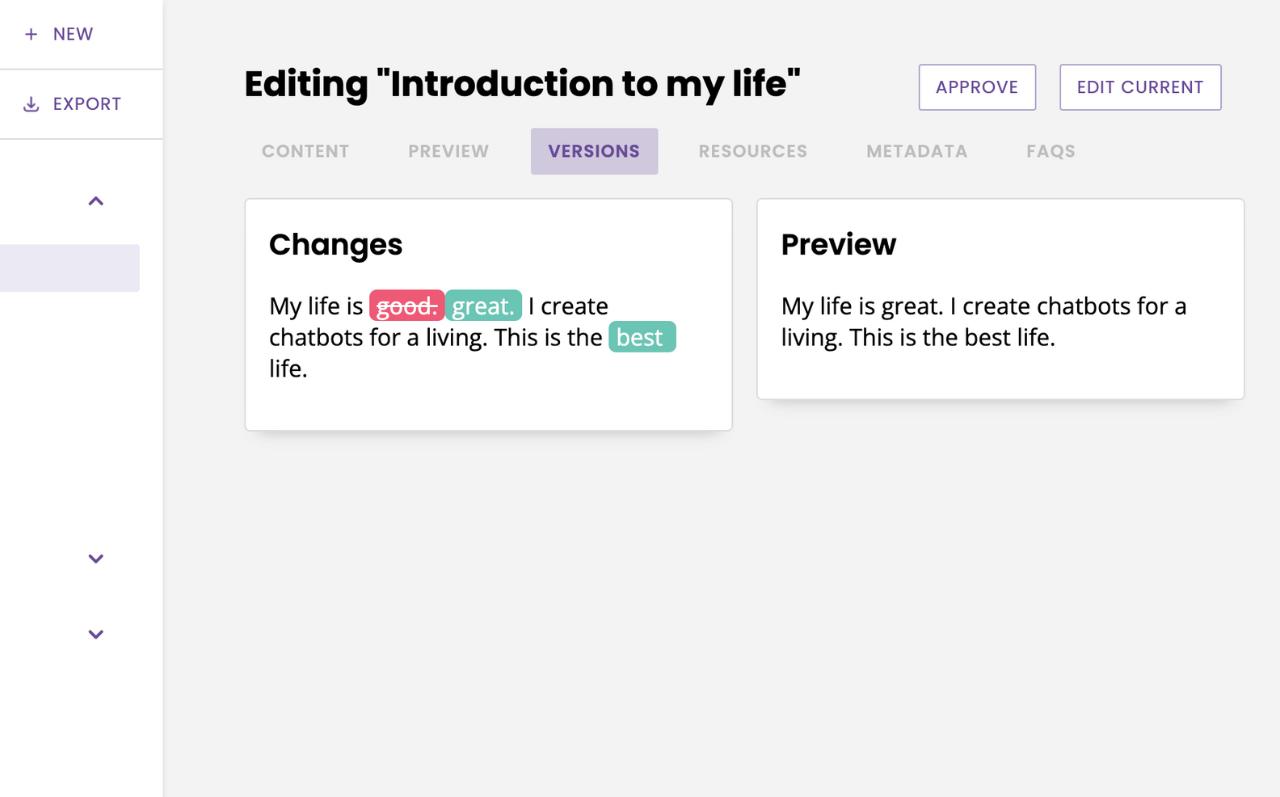 Red and struck content shows words that have been deleted in the new version. Green content shows words that have been added to the new version.
Link between articles
Create links between articles to allow your users to keep navigating your knowledge base.
To create a link, highlight a piece of text and click the purple link icon.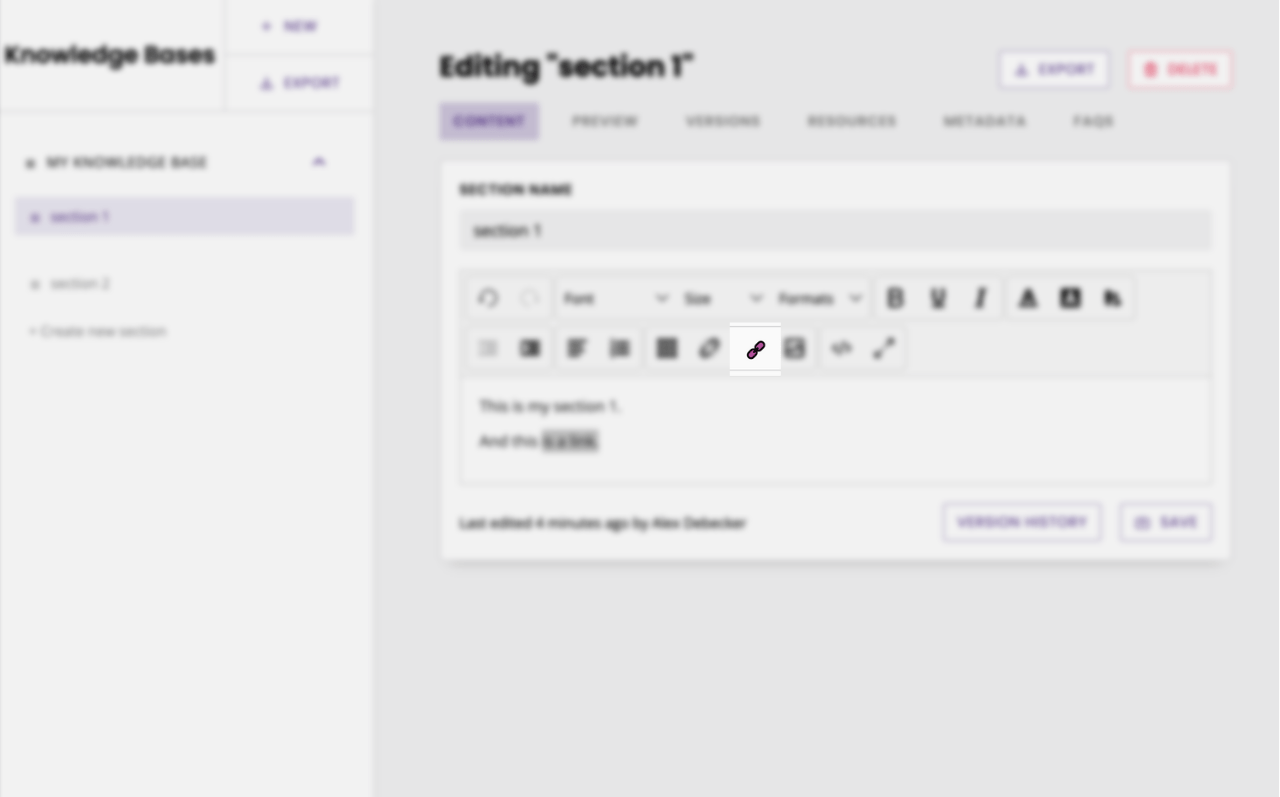 In the modal, select your knowledge base and article, and hit Save.
More information on linking knowledge base articles.
Content editors
Once a piece of content is imported (or manually created) inside your knowledge base, you may edit it as you see fit. There are two content formats you can leverage to create the exact content you need:
Simple text editor
Edit your text using the WYSIWYG editing shortcuts above the text area. These shortcuts will help you transform text into bold, italic, bullet & numeric lists, and headers one to six.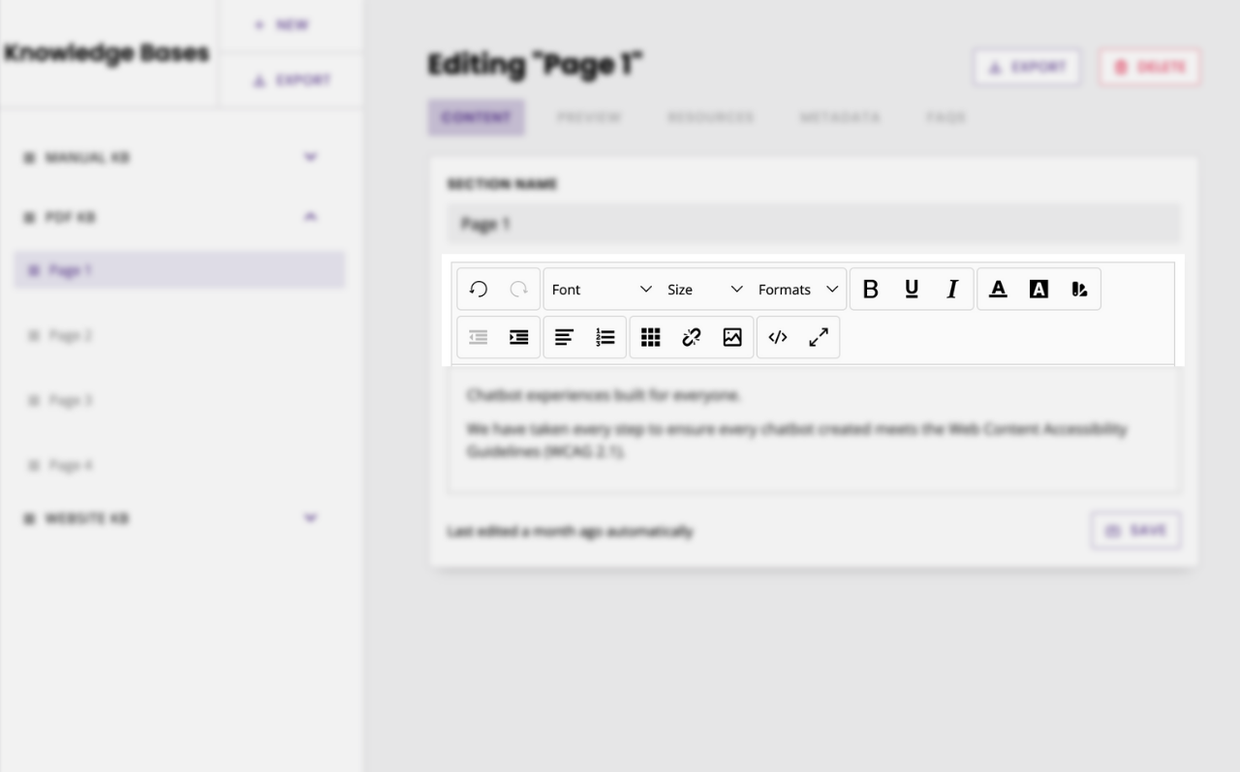 In-line HTML
If you would rather write your knowledge base articles in HTML, you can do so by switching to the code view in the WYSIWYG menu.