Overview of the ticketing system
Last updated: 17 January 2023
The ticketing system is where you can manage live chat tickets and the live chat agents that operate on your platform.
To start, go to Service → Ticketing.
The ticketing dashboard
The ticketing dashboard provides you with a range of information.
It shows cases the number of tickets resolved, average resolution time and a brief history of the tickets.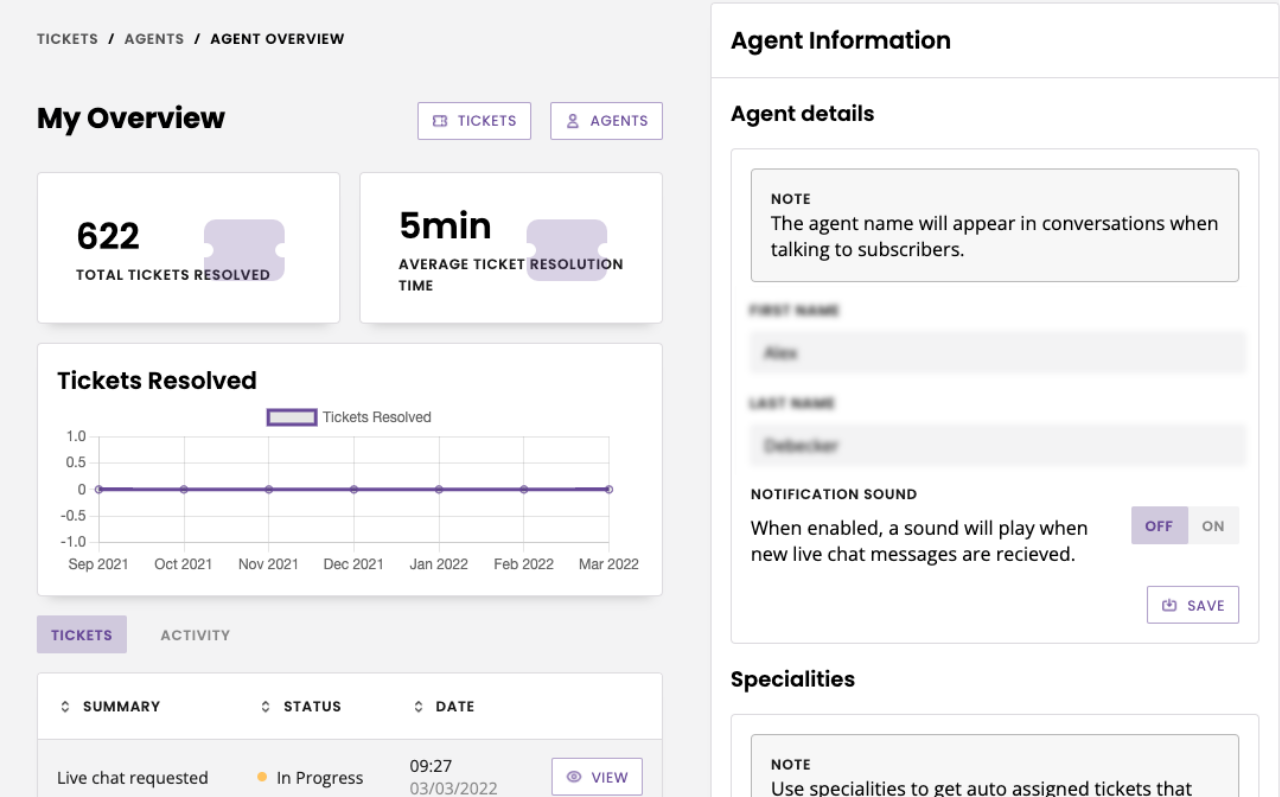 Managing tickets
When viewing the ticketing system dashboard, clicking Tickets in the top right of the screen will take you to the ticket management area.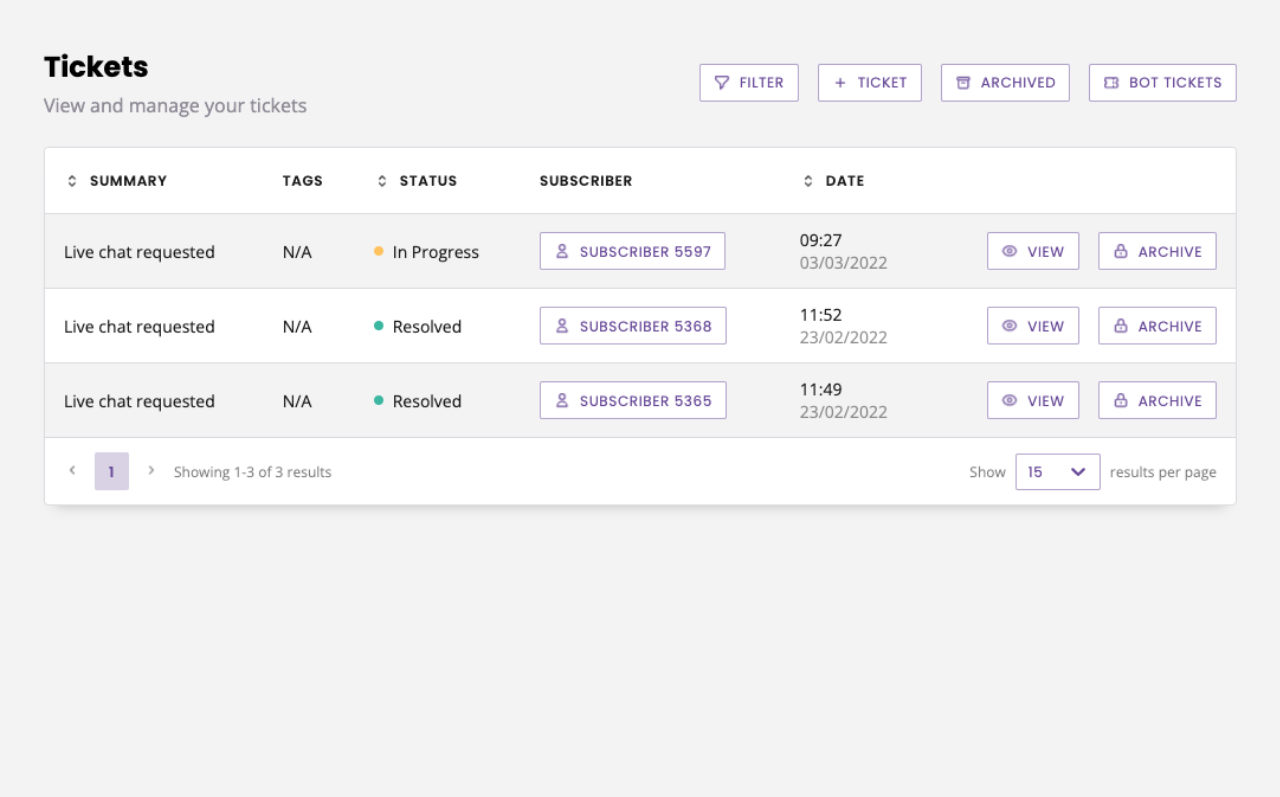 Here, you can view the complete ticket history, assign tickets to different agents, view and resolve tickets.
Use filters to find the ticket(s) you are looking for. Filter by:
Status: submitted, in progress, or resolved.

Types: standard or live chat.

Tags

Assignees: one or multiple agents.

Keyword: one or multiple words contained in the ticket summary or description.
Agent information
The ticketing system also enables live chat agents to set their name, specialities and active hours.
Active hours are the times an agent can claim and resolve live chat tickets. For example, 9AM to 5PM.
Specialities are organised by tags. Using tags allows you to route tickets to individuals on your team who are best qualified to answer them.