Schedule broadcast messages to your chatbot subscribers
Last updated: 16 February 2023
Broadcast are one-way messages to everyone currently using your chatbot. You can send a broadcast immediately or schedule them for later.
Step 1: Create your broadcast message
Go to Engage → Broadcasts.
Craft your message by selecting a type, a composer, and writing your copy.
If you're happy to send your broadcast immediately, hit Broadcast message.
(Optional) Step 2: Schedule your broadcast message
To schedule a broadcast for a later date, untick Send now.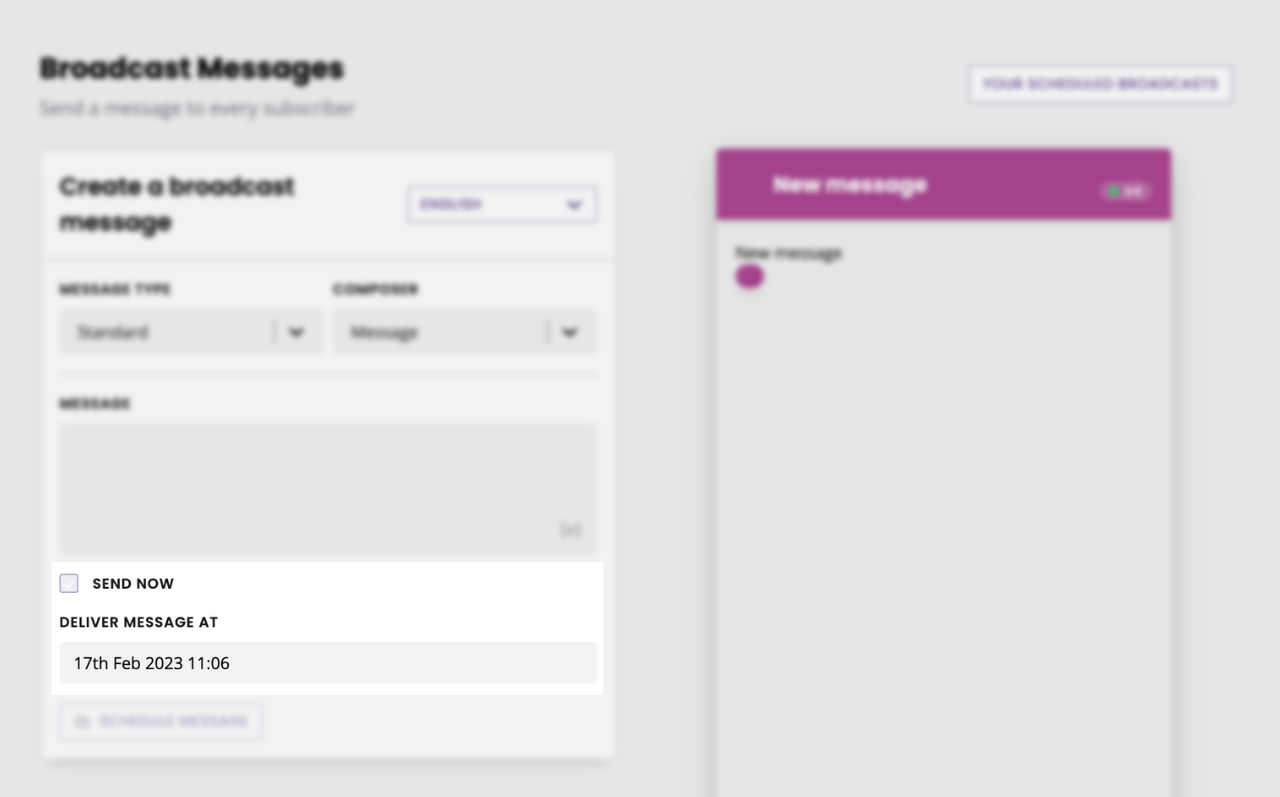 Using the date and time picker, schedule your broadcast.
Step 3: Manage scheduled broadcasts
In the top right of the Broadcast section, click Your scheduled broadcasts.
Here you can delete, edit and immediately send your scheduled broadcasts.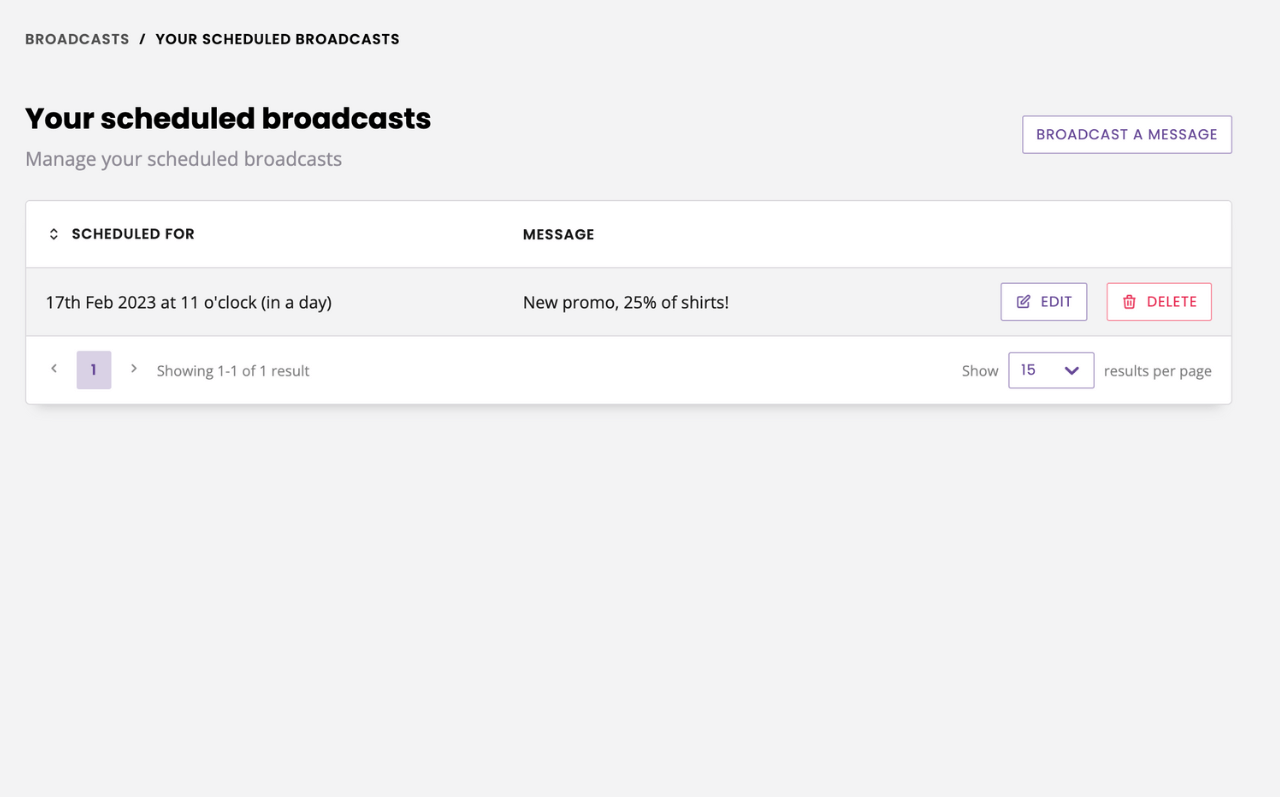 Broadcast messages do not interrupt live chat conversations. The user will receive the message once their live chat session has ended.