Send multiple messages per FAQ answer
Last updated: 19 December 2022
Your chatbot doesn't just have to send a short, single response when asked a question.
Sending multiple messages for an FAQ answer is great if you want to provide a longer answer and split this over two or three messages instead of one larger message response.
Step 1: Ensure randomisation is turned off
Head over to Knowledge → FAQs.
In the FAQ of your choice, go to Answers.
Make sure the Random responses toggle is OFF.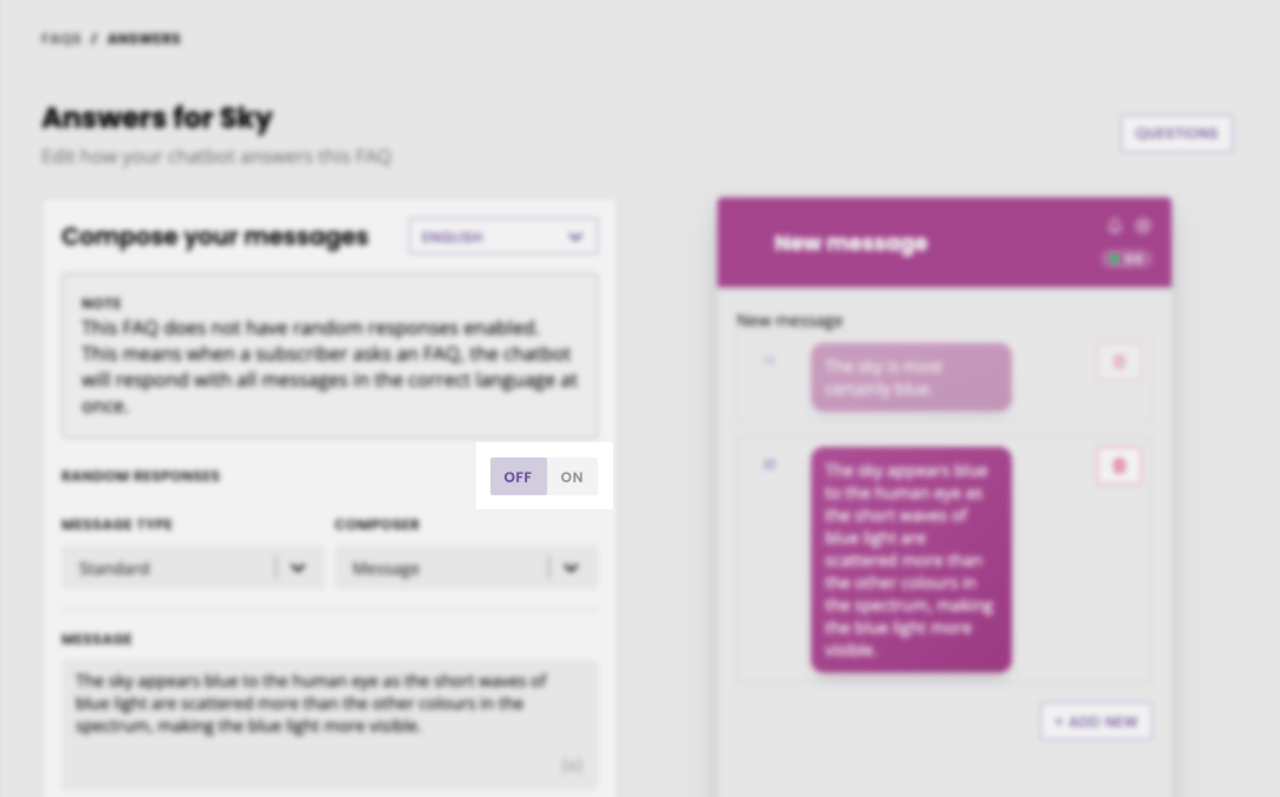 Step 2: Add messages to your answer
To add more messages, simply click the + Add New button on the chat widget on the right-hand side of the page.
What happens if random responses is turned on?
When turned on, an FAQ with multiple answers will send a single message out of your list, at random, to the user.