Last updated: 16 March 2022
QR codes help users navigate to specific, pre-set links by simply scanning an image with their smartphone's camera.
Using QR codes, you can drive traffic from your chatbot to a specific URL. What's more, you can print them and use them to drive traffic from the analog world to, say, your chatbot!
There are two ways to create QR codes.
Step 1.a. Create QR codes via tracked links
The first is to use your tracked links and turn them into a QR code.
Step 1: Create a tracked link
Creating trackable links is super simple. Follow these instructions.
Step 2: Grab your QR code
Once you've created a link, go back to your Links overview.
Find your link in the list and click the three dots at the far right, select QR code in the dropdown.
A pop up with your QR code will appear. You may download a copy of it (in .SVG) format for external use.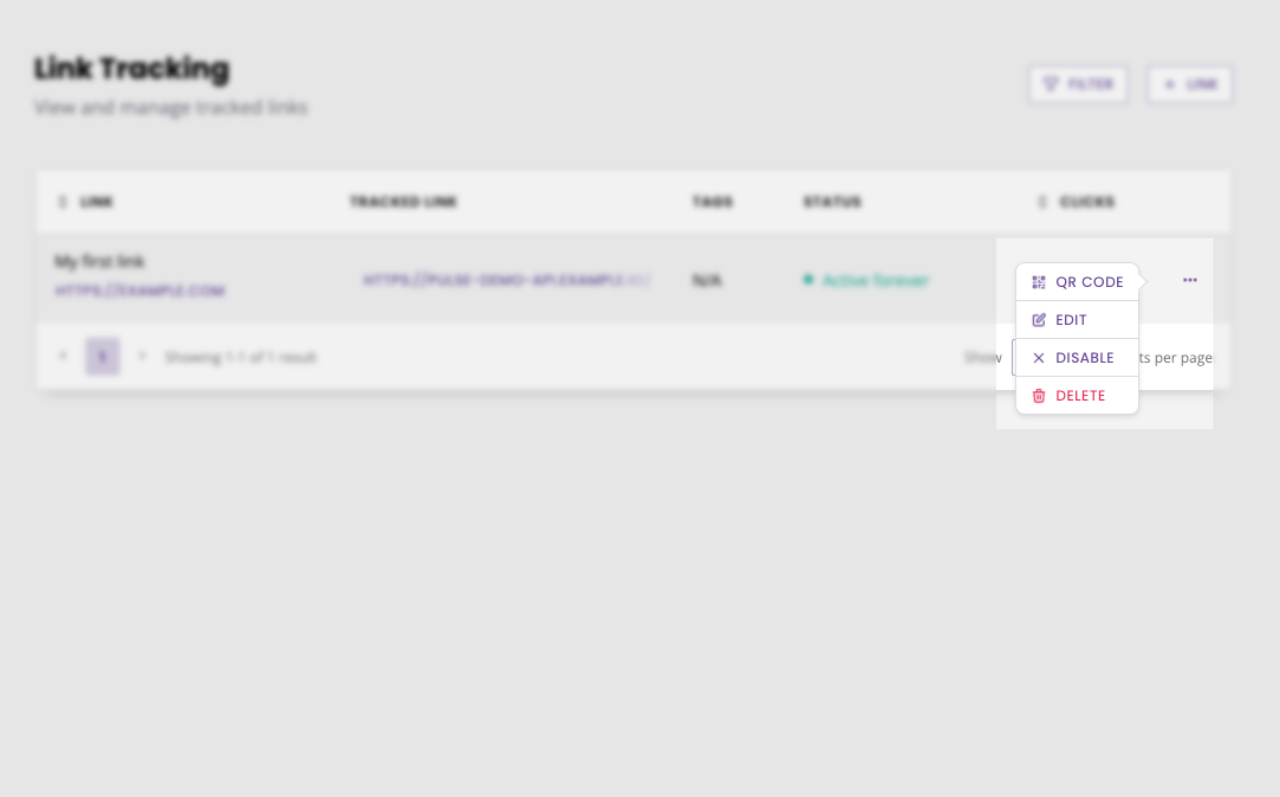 Step 1.b. Create QR codes without tracked links
The second is to create a simple QR code, one that doesn't track clicks.
Step 1: Create your QR code
Head over to Settings → Files.
Using the left-hand side menu, click on QR codes. There, you'll see a list of all your existing QR codes (with and without tracked links).
Click + File.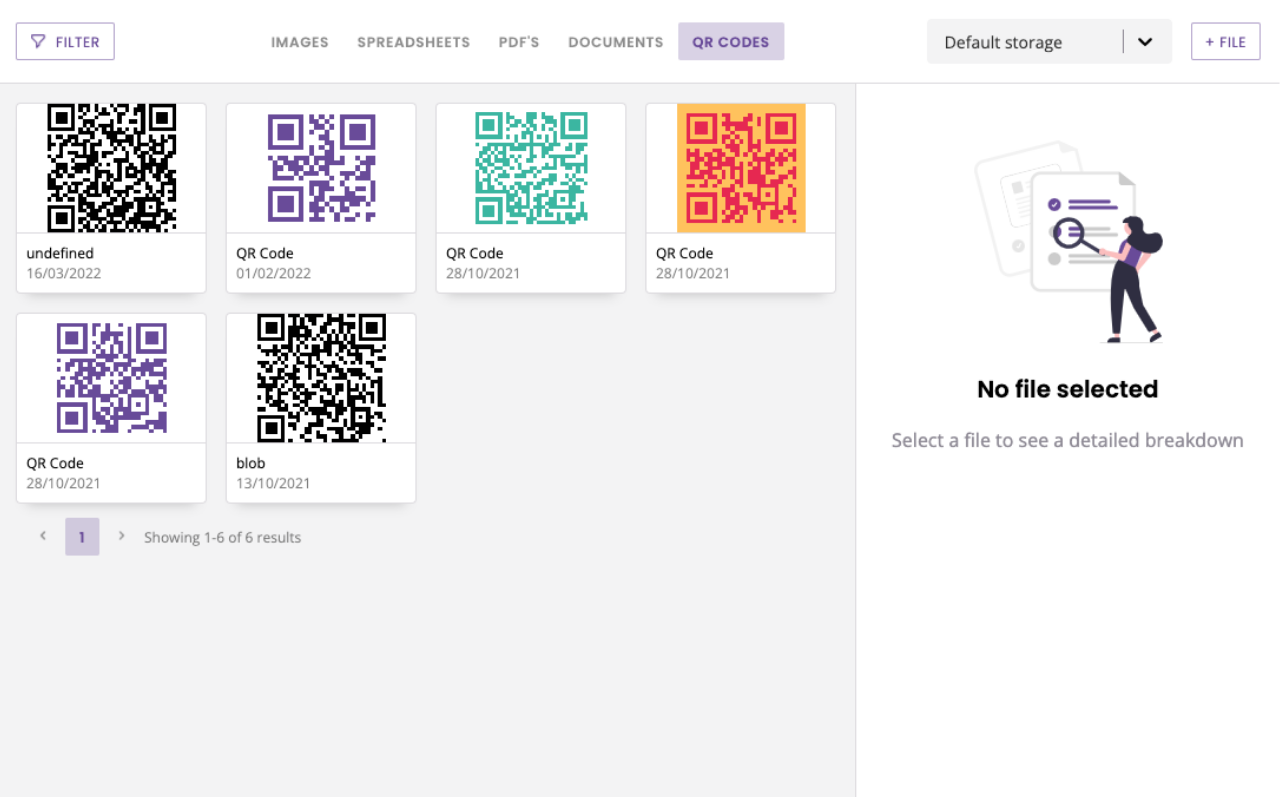 Add your settings.
Data: the URL users will be directed to when they scan your code.

Format: the file format you'd like to generate (SVG, PNG, JPG, and WebP are currently supported).

Colour: design your QR code to fit your brand.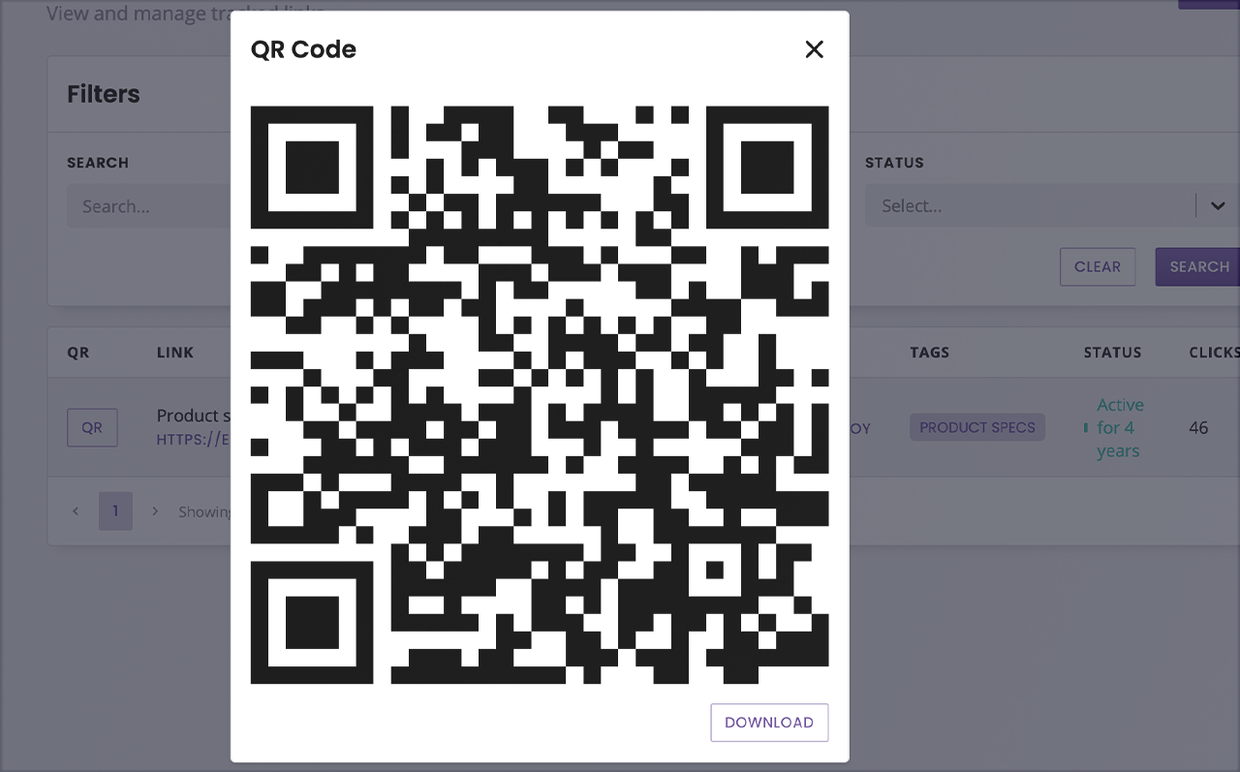 When you're done, hit Save.
You can download your new QR code by clicking the three dots in the top right corner and download.
Step 2: Use QR codes in your conversations
You can add your QR codes at any point during a conversation, as a response to an FAQ, or during a live chat interaction.
To do so, you will need to ensure you are using an image message type.
Click Select file and switch to QR codes in the left-hand side menu.
Select your QR code.
Ensure you tick the Full size box. This prevents the QR code from stretching across various devices, screen sizes, and messaging applications; rendering it impossible to scan.