Platform version: 8.30.0, 1.11.6
It's the first release of the year and boy do we have a goodie for you all. Without further adieu, let's dig right in.
💅 New, beautiful, powerful conversation builder
It's here. It's magical. It's beautiful.
It's the new conversation builder!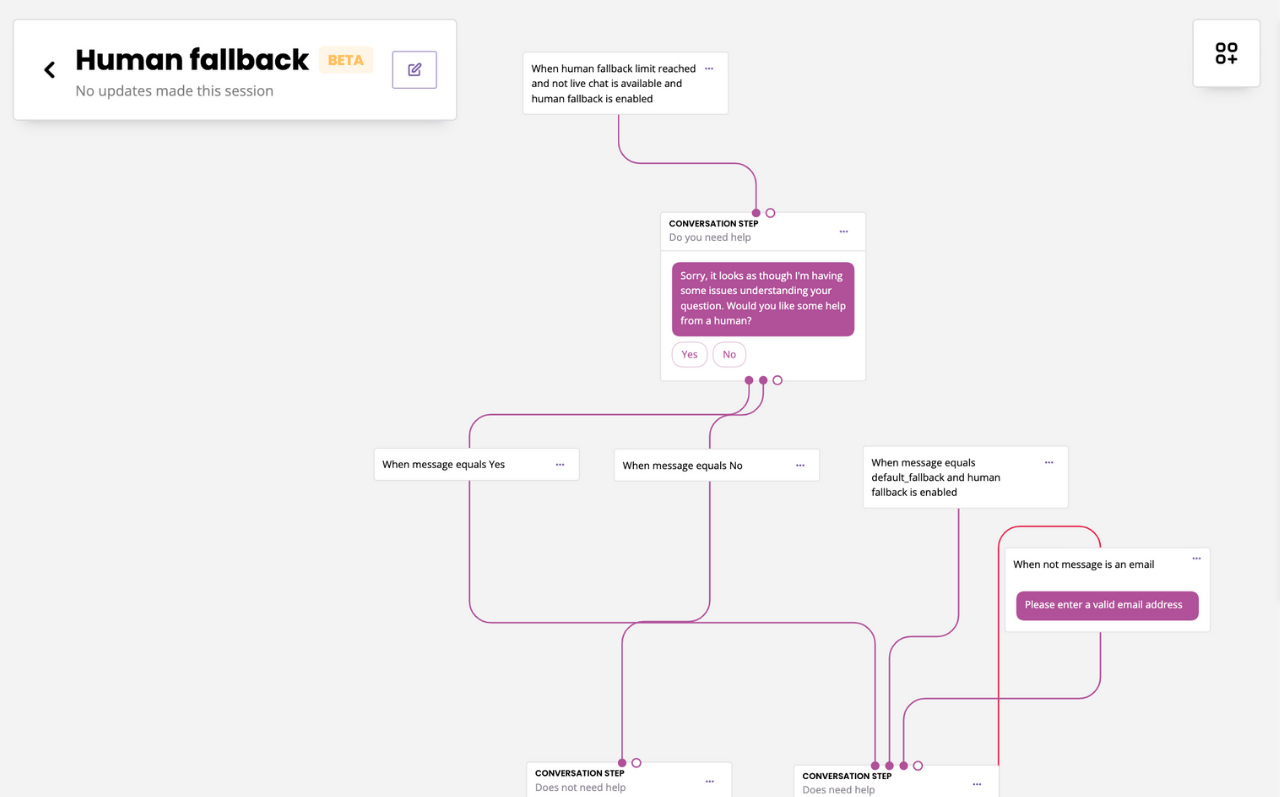 The new conversation builder is fully drag & drop, enabling you to create conversations faster than ever before. Where you had to sit through all sorts of settings to create a single conversation step, you can now just… drag and drop it!
Every element on the canvas is movable. Create and design the conversations you need.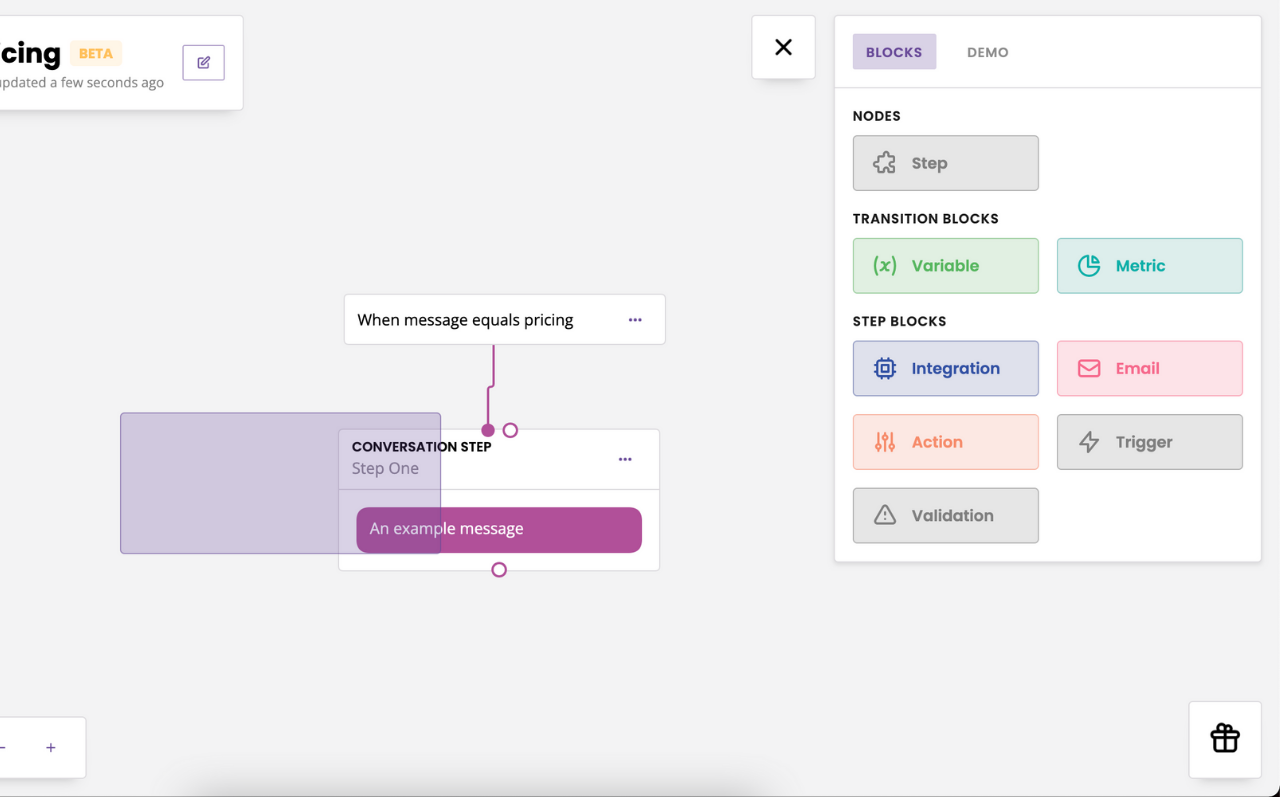 Every element of your conversation is now stored in the Block bank. Need to add something to your conversation? Click, drag, and drop it into your canvas.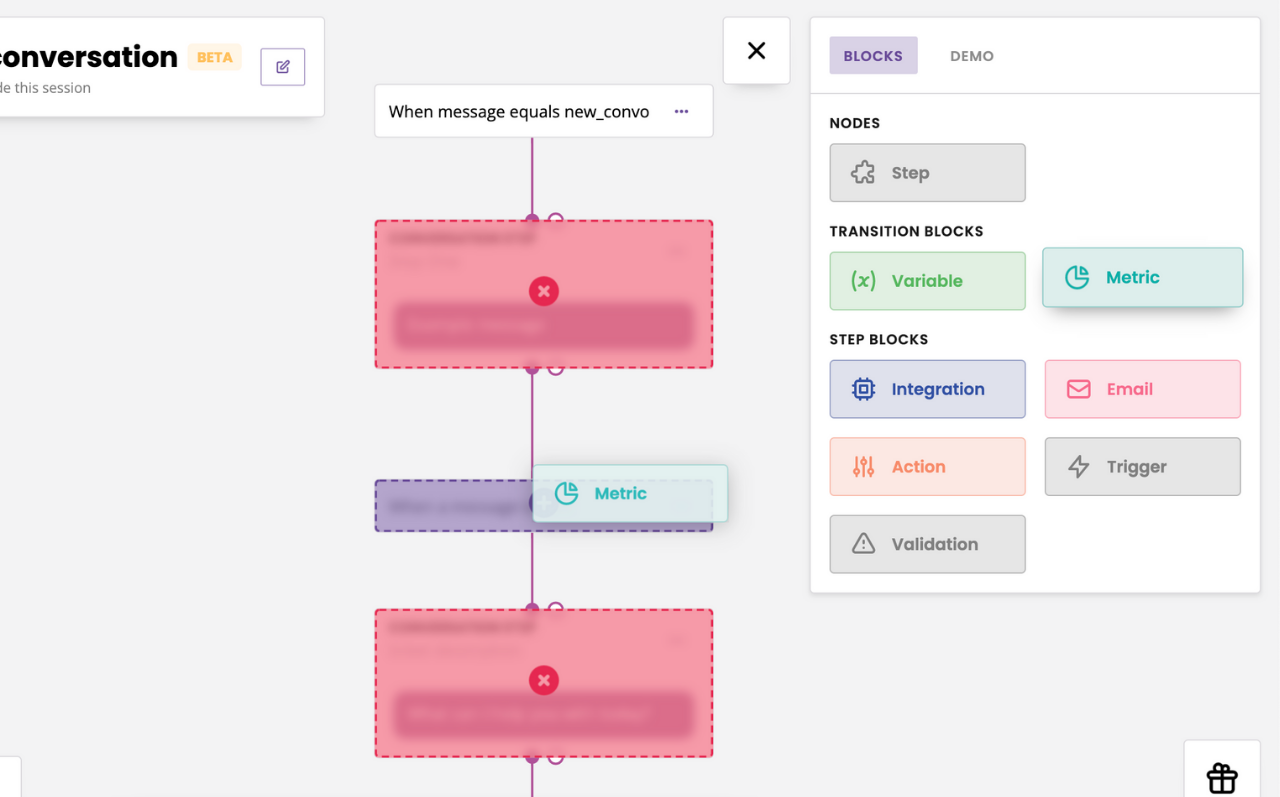 You can now also demo the conversation you are working on without leaving the page. Switch over from the block bank to the demo tab and start chatting!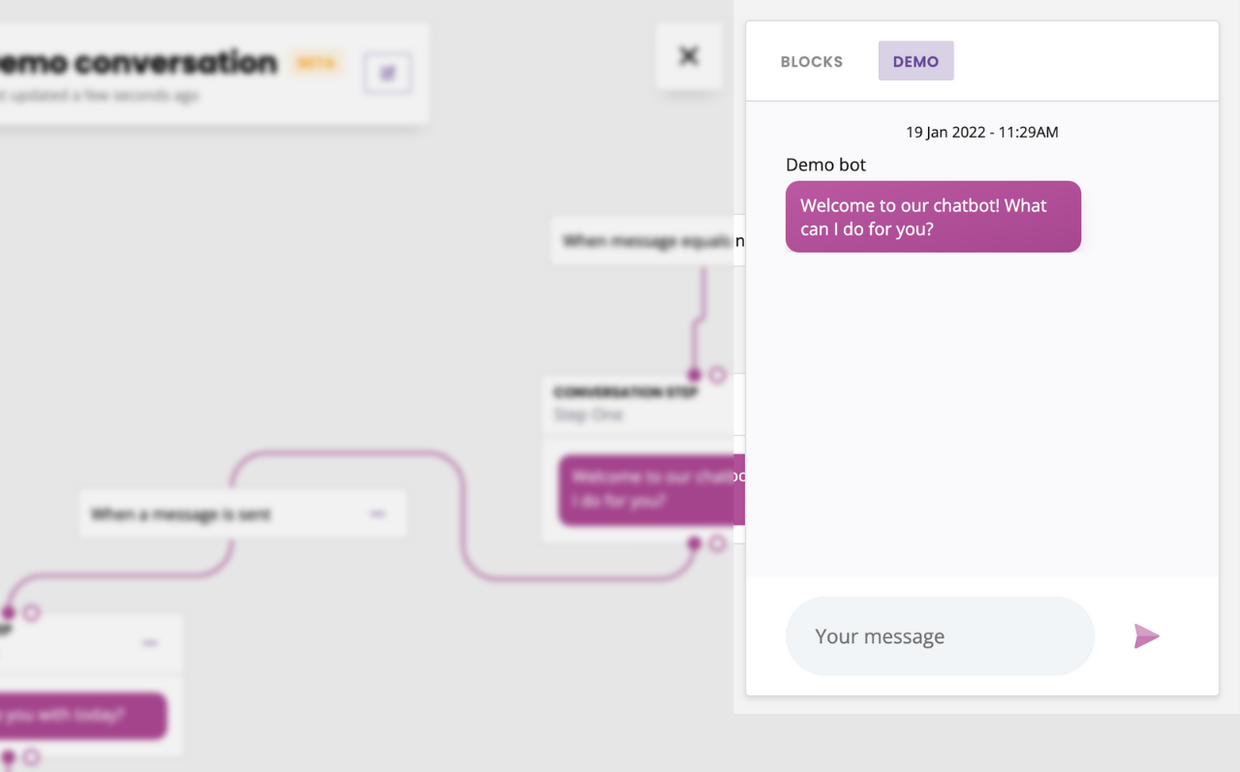 We're excited to release the new builder in beta to our entire user base. Over the next few weeks, we will keep improving and iterating on your feedback.
---
Improvements
Got lots of training to do? You can now display up to 100 utterances at once, which should speed things up drastically!

Tables across the platform can now be ordered in descending and ascending order.

You can now re-order your knowledge bases and knowledge base articles. Simply click and drag the two horizontal lines up and down the list.
---
Bug fixes
Fixed some silly spelling mistakes (looking at you, channels page).

Fixed the French, Dutch, and German translations of parts of the platform.

There was a weird bug where, once expired, a license's time left would start ticking the other way around. Keen not to completely destroy the time-space continuum, we quickly fixed that.

Fixed an annoying sideways scroll bug when combining Converse avatars with video messages. No one likes a sideways scroll.