Platform versions: 8.40.4, 1.12.23
A small-ish update today, with exciting new visuals brought to our Alexa channel, clearer knowledge base revisions, and a tearful goodbye. Let's crack on.
💅 Display beautiful messages on Alexa Echo Show
Our Alexa channel is barely out, we're already bringing improvements to it. That is, as you know, how we roll.
Today, we're releasing designs for all supported message types on Alexa Echo Show (and other screen Alexa devices, such as Fire TV, Echo Spot, etc.). Compatible message types will now appear on the screen with buttons, images, and more.
Here's an example of a carousel on Alexa, with our friend Bill Murray: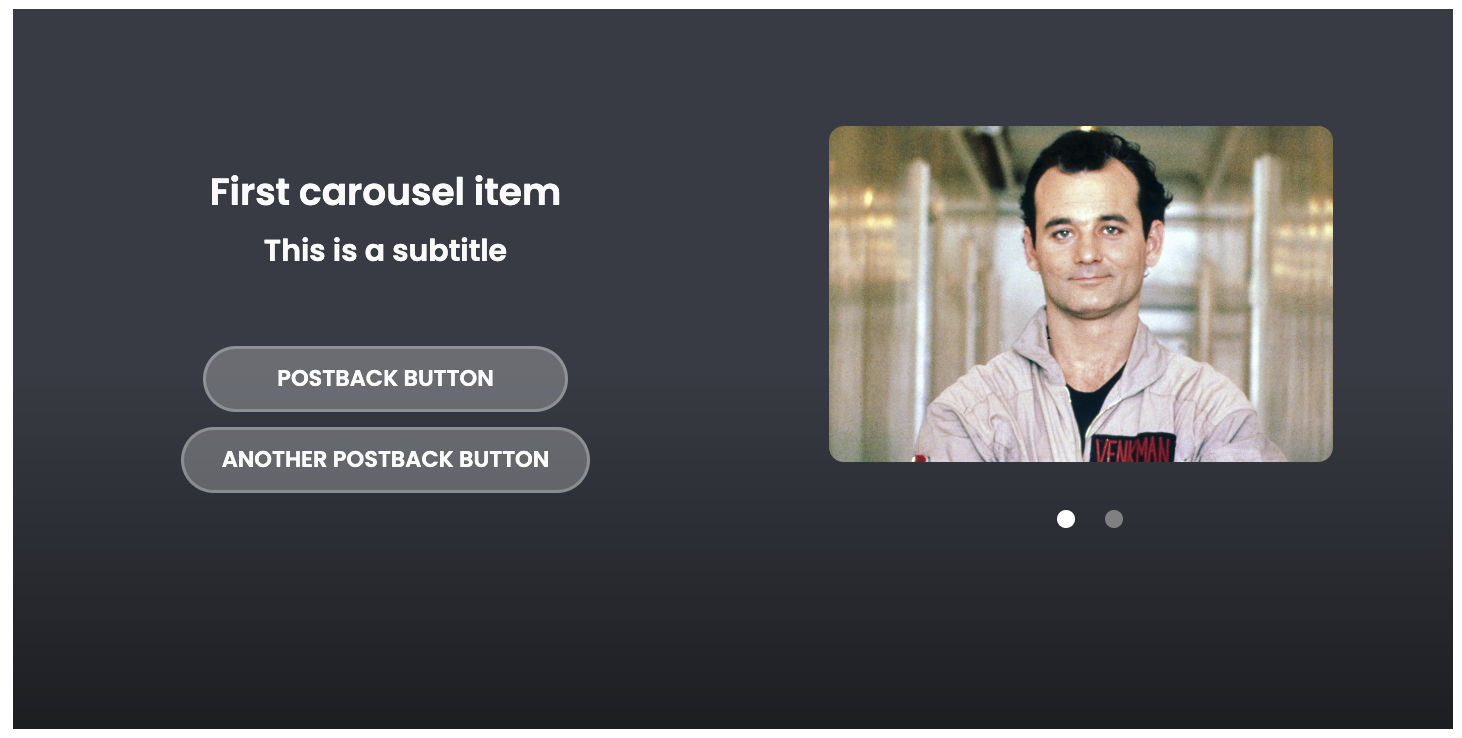 Your chatbot is immediately compatible across all Alexa devices; those with screens will display messages, others will not. Just don't forget to turn on APL when creating your skill!
👋 Goodbye, Internet Explorer
Today, we (are not so sad to) announce we are no longer making efforts to support Internet Explorer. We held on for as long as we possibly could, but with Microsoft announcing the end of the support of their own internet browser, we now feel like it's time to say goodbye, too.
Our chatbots and platform will most likely continue to be usable on IE for quite some time. However, we recommend, moving forward, to use modern browsers such as Firefox, Chrome, Safari, or Edge. Read our recommendations.
So long, old friend! We will leave you with this classic.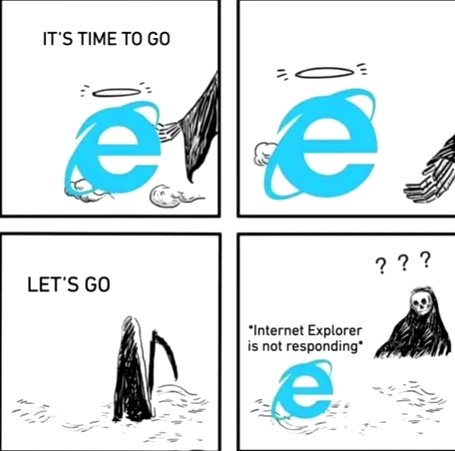 ---
Improvements
We've revamped our knowledge base article comparison tool. You will now see precisely what has changed from the previous version, rather than unhelpful blocks of changes.

When Alexa asks you a question, you answer it. If you don't, it asks you again. At least, that's going to be its behaviour moving forward.

In the builder, your mouse can now something new (y'a know, on top of clicking and stuff). Simply scrolling will move you up and down the canvas. Holding control + scrolling will zoom in and out. Give it a try when you next update your bot!
---
Bug fixes
Had a freak bug that where deleting an integration would sometimes kill the variables pages. Weird stuff. It no longer is.

Previous/Next buttons on the full page bot on mobile continue to be finicky. We believe we've put an end to this malarkey though. Fingers crossed.

You basically needed a PhD in mathematics to figure out how moving a fuzzy composer option would scramble the sequence of options. While it (sort of) made sense, we realised not everyone has a PhD in mathematics so we've dumbed it down. Moving an option just kinda moves it now. Makes sense, I guess.