Add metadata to your knowledge base articles
Last updated: 25 January 2023
Metadata helps your chatbot pick the right article to answer your users' knowledge searches.
Metadata will improve the chatbot's understanding of an article. This can be particularly useful for articles that do not have any content or context, for example image- or table-only articles.
Step 1: Create a knowledge base and articles
To create your knowledge bases, refer to this article:
Step 2: Add metadata to an article
Go to Knowledge → Knowledge bases.
Pick a knowledge base from the left menu and click on an article.
At the top of the page, click on the Metadata tab.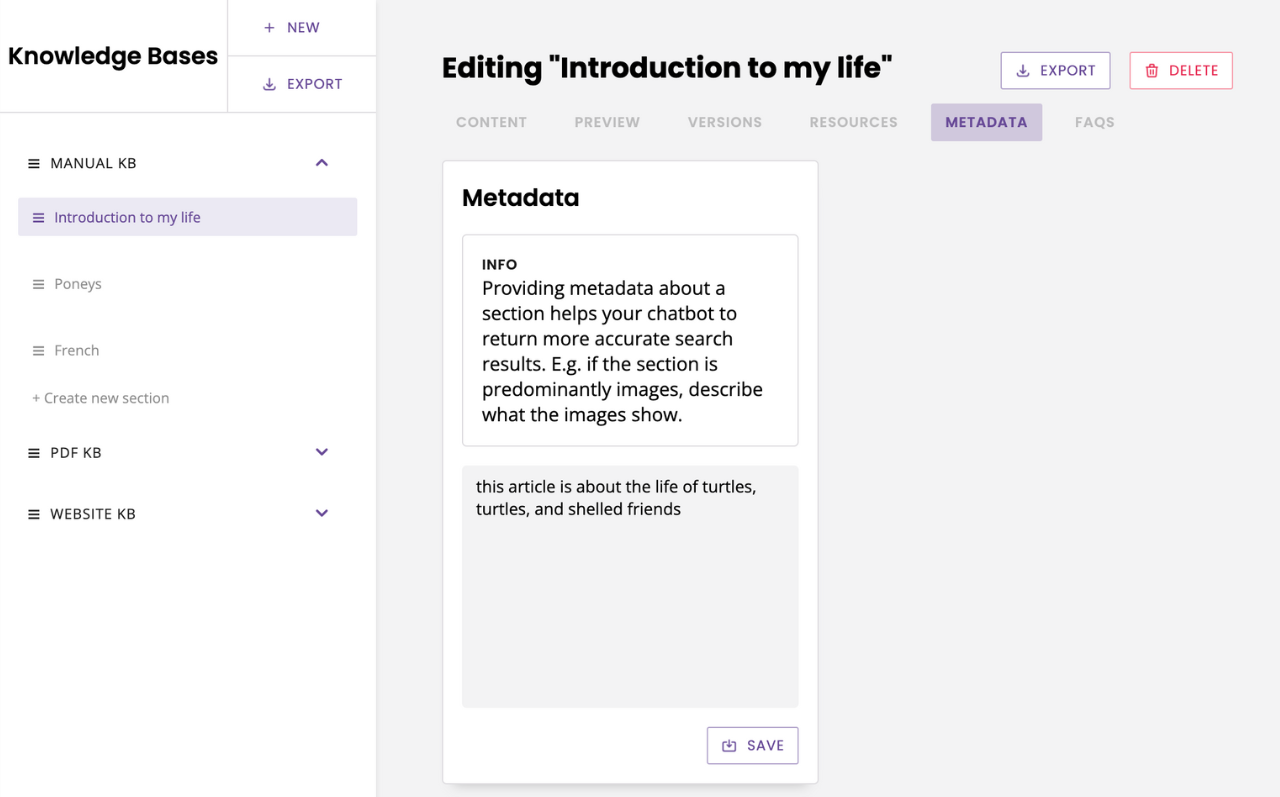 In the metadata field, enter up to 510 characters of relevant information about the article.
Metadata information will never be shown to chatbot users. The chatbot will only use it to improve its understanding of the article.