Last updated: 19 December 2022
Composers are the area that your users use to communicate with your chatbot; where users click to type their reply.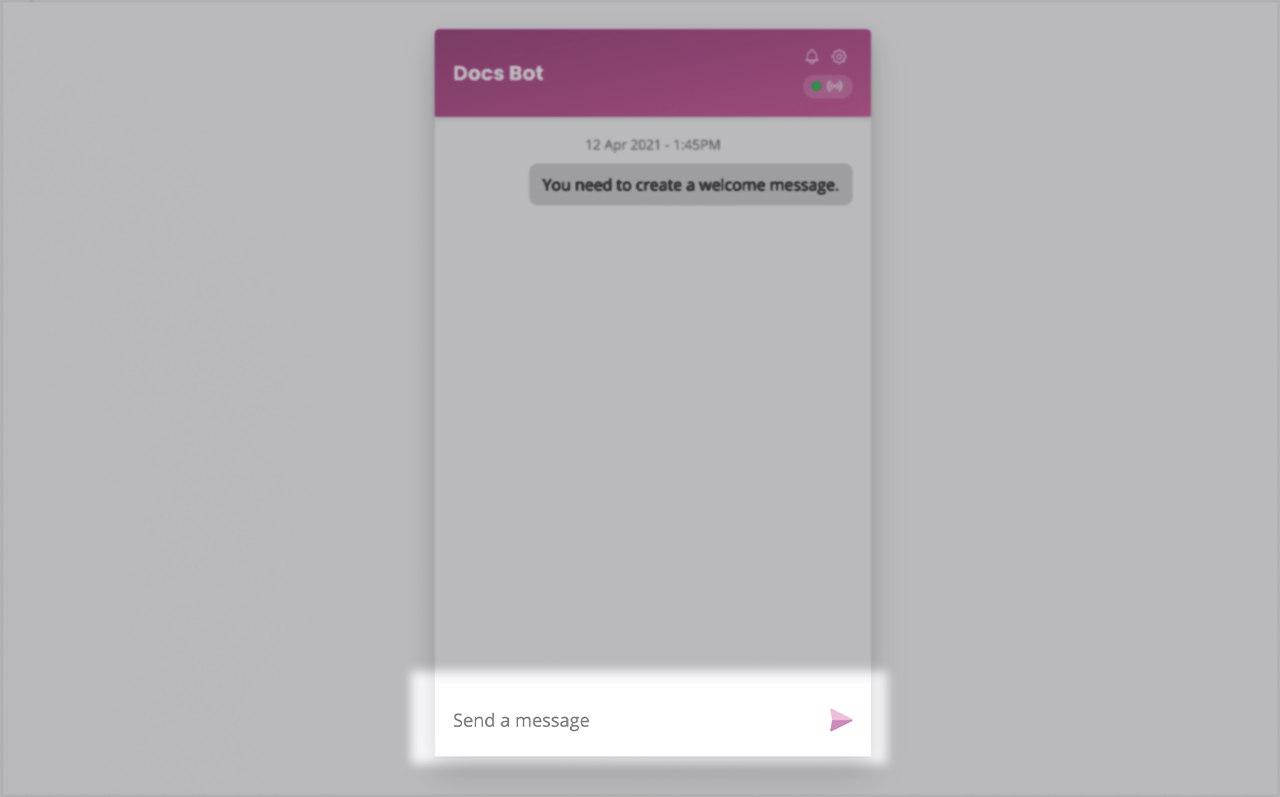 Your chatbot comes with a range of default composers, such as typing a message or choosing a date.
You can have multiple composer options throughout a conversation, but only a single composer for each step.
On top of the default composers, your chatbot platform allows you to create your own composers.
Create a custom composer
Head to Engage → Composers.
Name your composer (this is for internal use).
Add a placeholder. This is the small piece of copy your users will see. Make it as relevant and insightful as possible, while remaining short. E.g. 'Choose a shoe colour'.
Choose your composer type. You can choose between:
Message – allows the user to type a response.

Input type – change this option to Password to hide what the user types in the composer.

Fuzzy – allows the user to choose from a list of available options.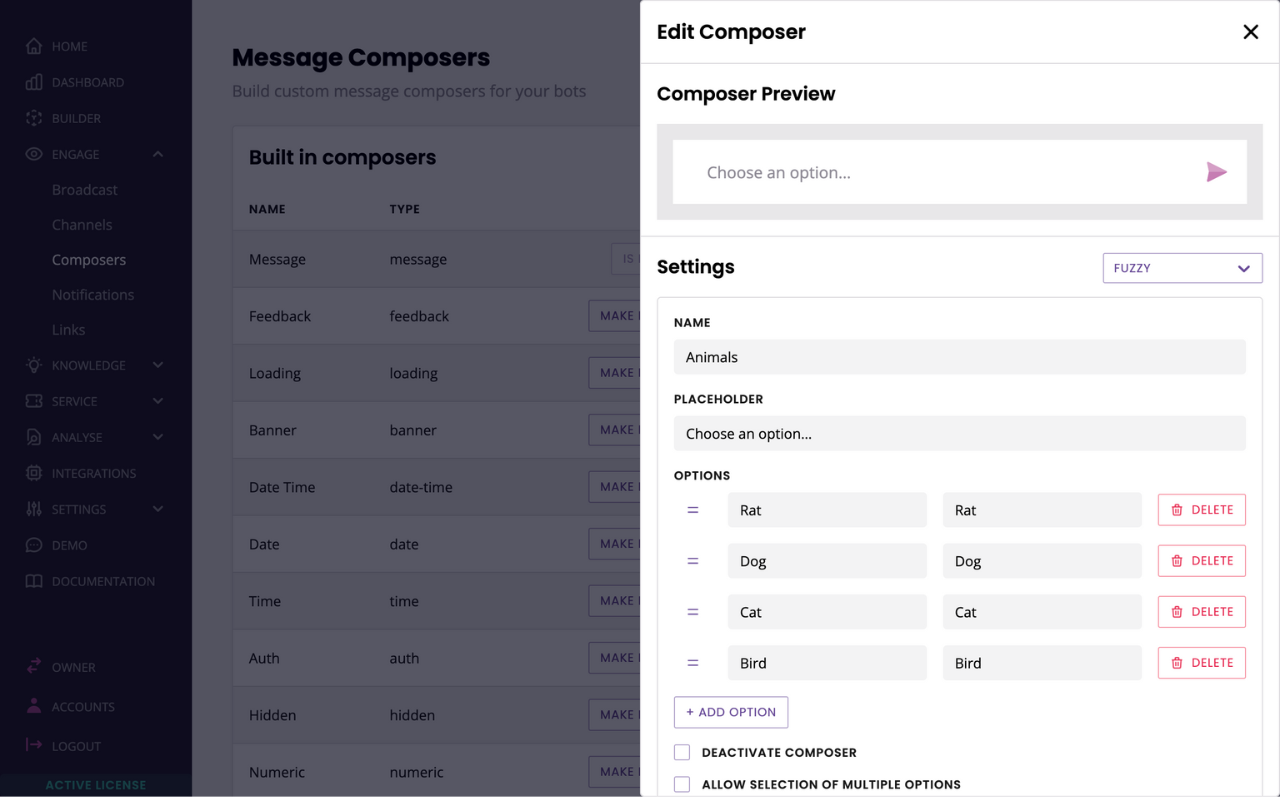 As you type your fuzzy composer labels, a postback will automatically be created for you. Feel free to update the auto-fill.
Numeric – limits the user to only entering numbers, no letters or other characters.

Input type – change this option to Password to hide what the user is typing.

Dynamic – allows you to dynamically create any composer with data from external sources (learn more)
Enable file upload in the composer
You can enable your chatbot users to send files via your chatbot. To do so, you must create a custom composer and enable Show file upload.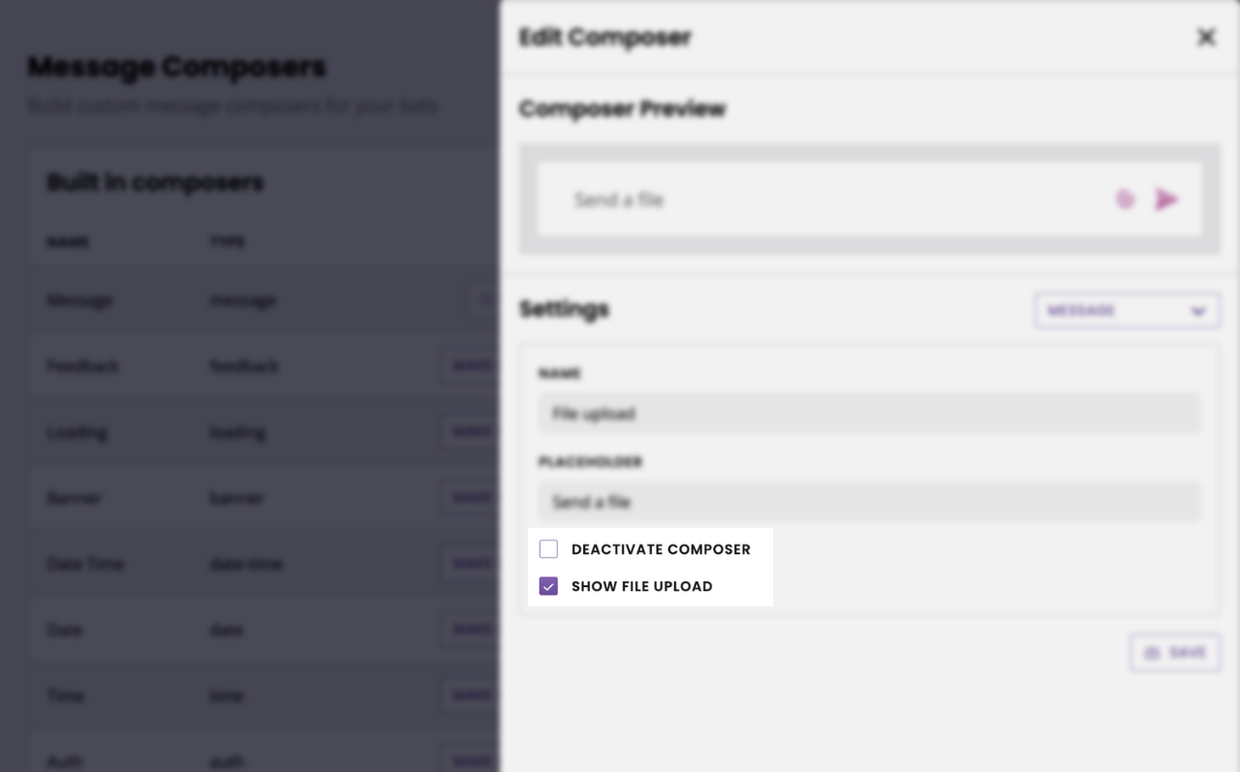 You can enable this feature in message, numeric, and fuzzy composers.