Export your user's chat transcripts
Last updated: 05 December 2023
This document covers the steps that allow a platform user to export a user's chat transcript on their behalf. To learn to activate the transcript export feature inside the chatbot, allowing your users to do this themselves, please refer to this doc: Allow users to download their conversation transcript.
The chatbot platform keeps transcripts of every chat interaction between your chatbot (or your live chat agents) and your users. These are stored in line with your chosen data retention period.
To export a chat transcript, go to Analyse → Conversations.
Step 1: Export a single chat transcript
Each row on this table is a conversation with a single user.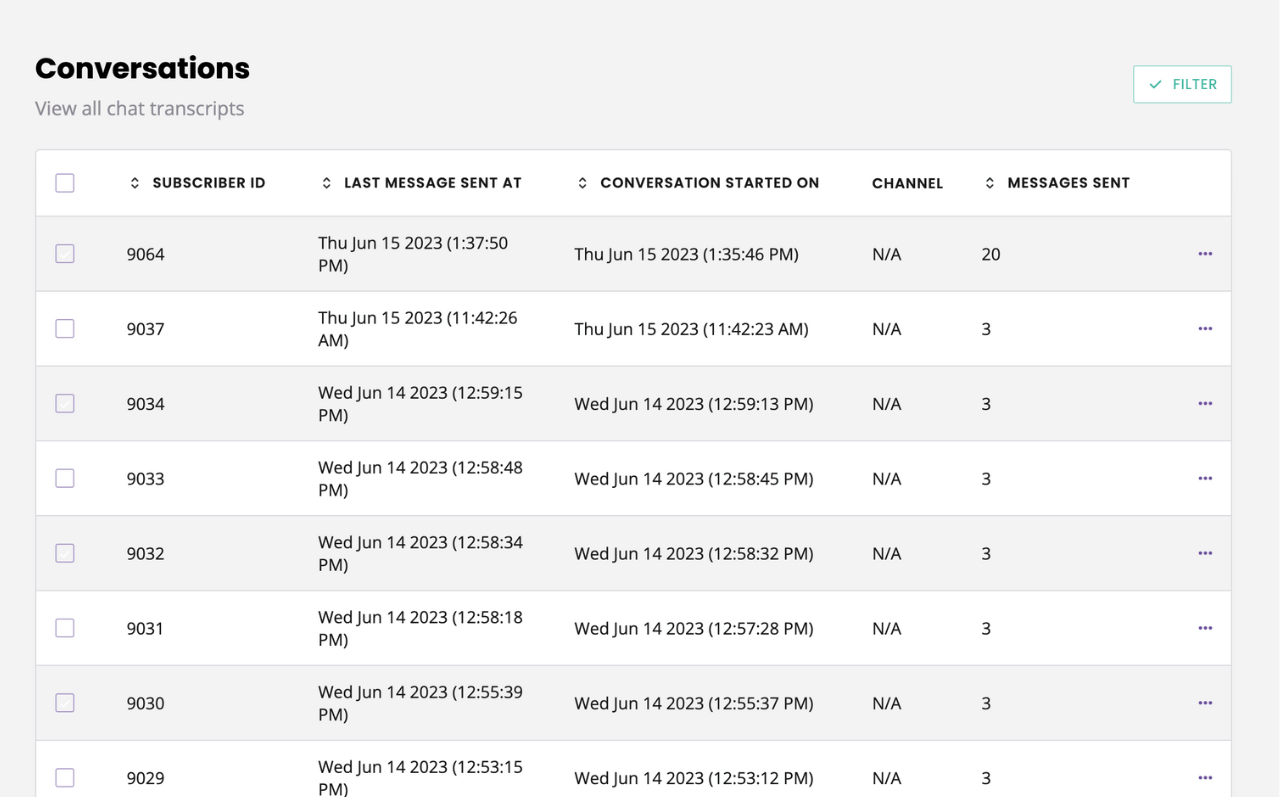 To export a single transcript, find your conversation in the list (use the filters to narrow down your search) and click the Three dots → Export transcript.
You can also export demo conversations, which are accessible by clicking Filter and selecting Demo under user type.
All dates in data exports are presented in UTC timezone.
Step 2: Export multiple chat transcripts
To export multiple transcripts at once, use the tickboxes on the left and click Export transcripts in the banner that appears at the bottom of your screen.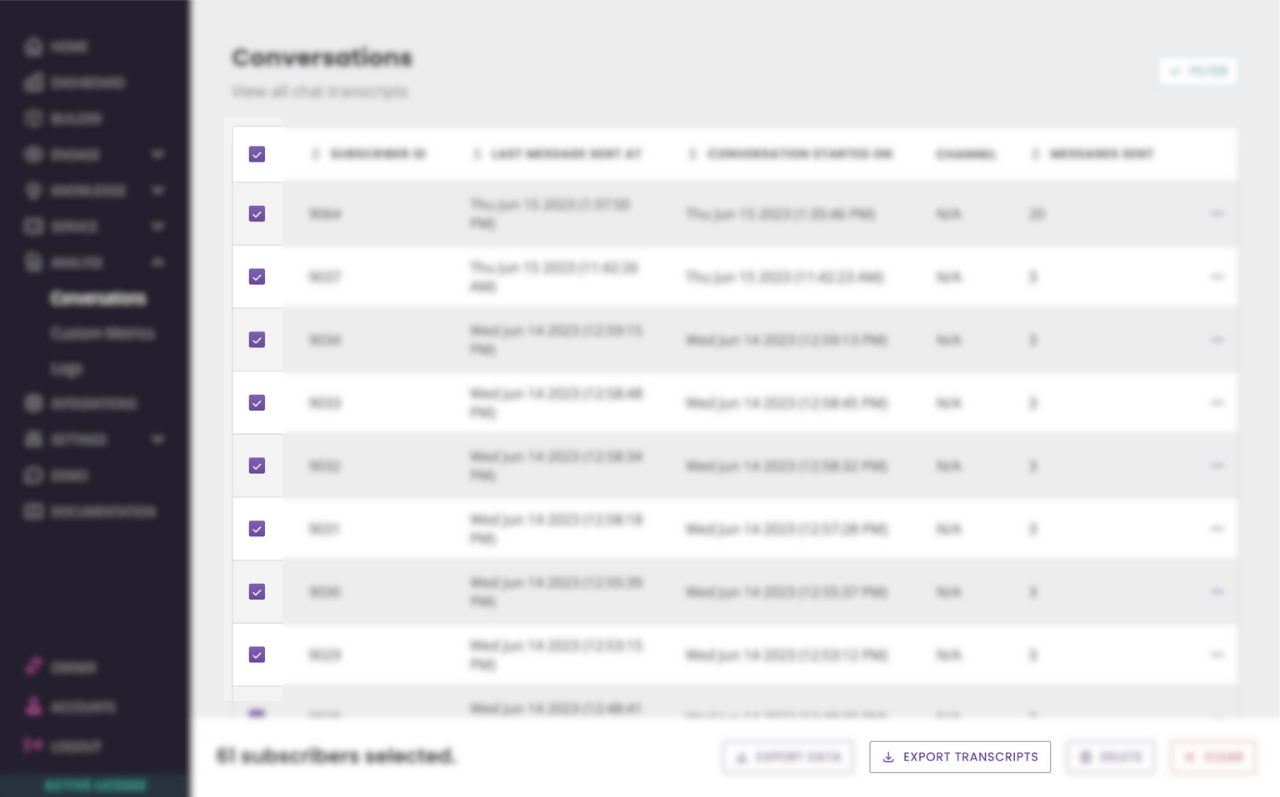 Step 3: View your exported chat transcript(s)
You will receive the chat transcript(s) attached to an email, in a TXT file.